Fast Facts
Through 2015, the UConn School of Medicine has graduated 44 classes and approximately 3,425 medical school students.
In 2015, 2,720 prospective students applied for 98 positions.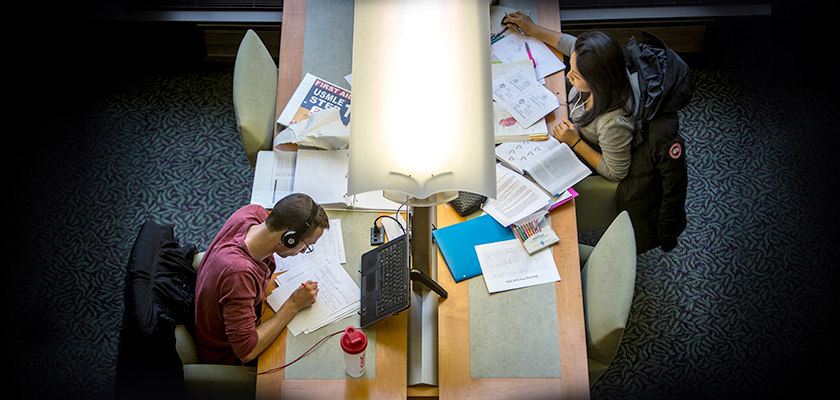 99%
have doctorate or terminal degree
Students matriculated in 2015:
Gender
44% Male and 56% Female
Age
Average age at matriculation is 23.7 years
Ethnicity
18.36% underrepresented minorities
Countries of Origin
Expand Full List

Albania

Bulgaria

Canada

China

Ecuador

Hong Kong

India

Jamaica

Jordan

Pakistan

Ukraine

United States

Education

45 undergraduate school programs are represented

42.8% are from schools in Connecticut

88.8% have majored in science as undergraduate students

Overall GPA
3.7
Undergraduate Schools
Expand Full List

Amherst College

Bates College

Boston College

Bowdoin College

Brandeis University

Brown University

Carnegie Mellon University

Clemson University

College of the Holy Cross

College of William & Mary

Connecticut College

Cornell University (2)

Dartmouth College

Davidson College

Dickinson College

Fairfield University

Florida Atlantic University

Georgetown University

Hamilton College

Johns Hopkins University

Kenyon College

McGill University

Middlebury College

New York University

Northeastern University

Oakwood University

Penn State University

Princeton University

Providence College

Southern CT State University

SUNY Geneseo

Union College

Univ of Connecticut

University of Hartford

University of Maryland

University of Michigan

U of Puerto Rico, Mayaguez

U of Puerto Rico, Rio Piedras

University of Rochester

University of Virginia

Wake Forest University

Washington State University

Wesleyan University

Williams College

Wofford College

Majors
Expand Full List

Majors:

Allied Health Science

Anthropology

Behavioral Neuroscience

Biology

Biochemistry

Biomedical Engineering

Biomedical Sciences

Biomolecular Science

Chemistry

Classics

Environmental Science

Foreign Affairs

Guitar Performance

Health Care Management

History

Human Development

Human Science

Industrial Microbiology

Molecular and Cell Biology

Neuroscience

Pathobiology

Psychology

Dual Majors:

Physiology/Neurobiology

Biology/Journalism

Anatomy/Cell Biology

Biochemistry/Molecular Biology

Biological Sciences/Violin Performance

Biology/Individual and Societal Health

Biology/Biosocial Perspectives on Health

Biology/Chemistry

Biology/Classics

Biology/English Literature/Cultural Studies

Biology/Psychology

Biology/Spanish

Chemistry/Molecular/Cell Biology

Chemistry/Molecular Biology/Biochemistry

Chemistry/Spanish

Neuroscience/Behavior

Neuroscience/Biology

Physiology/Neurobiology/Molecular/Cell Biology

Psychology/Molecular/Cell Biology
Passing Rates on Board Exams
The UConn School of Medicine has a long history of success with students taking the United States Medical Licensing Examination (USMLE). A passing score on the USMLE is used as evidence to licensing boards that an applicant demonstrates the core competencies to practice medicine. As shown below, UConn students regularly outperform all U.S. and Canadian test takers.
Percentage Passing on First Attempt
Step 1 Examinees from UConn
Examinees from U.S. and Canadian Medical Schools
Step 2: Clinical Skills Examinees from UConn
Examinees from U.S. and Canadian Medical Schools
Step 2: Clinical Knowledge Examinees from UConn
Examinees from U.S. and Canadian Medical Schools