Faculty Profile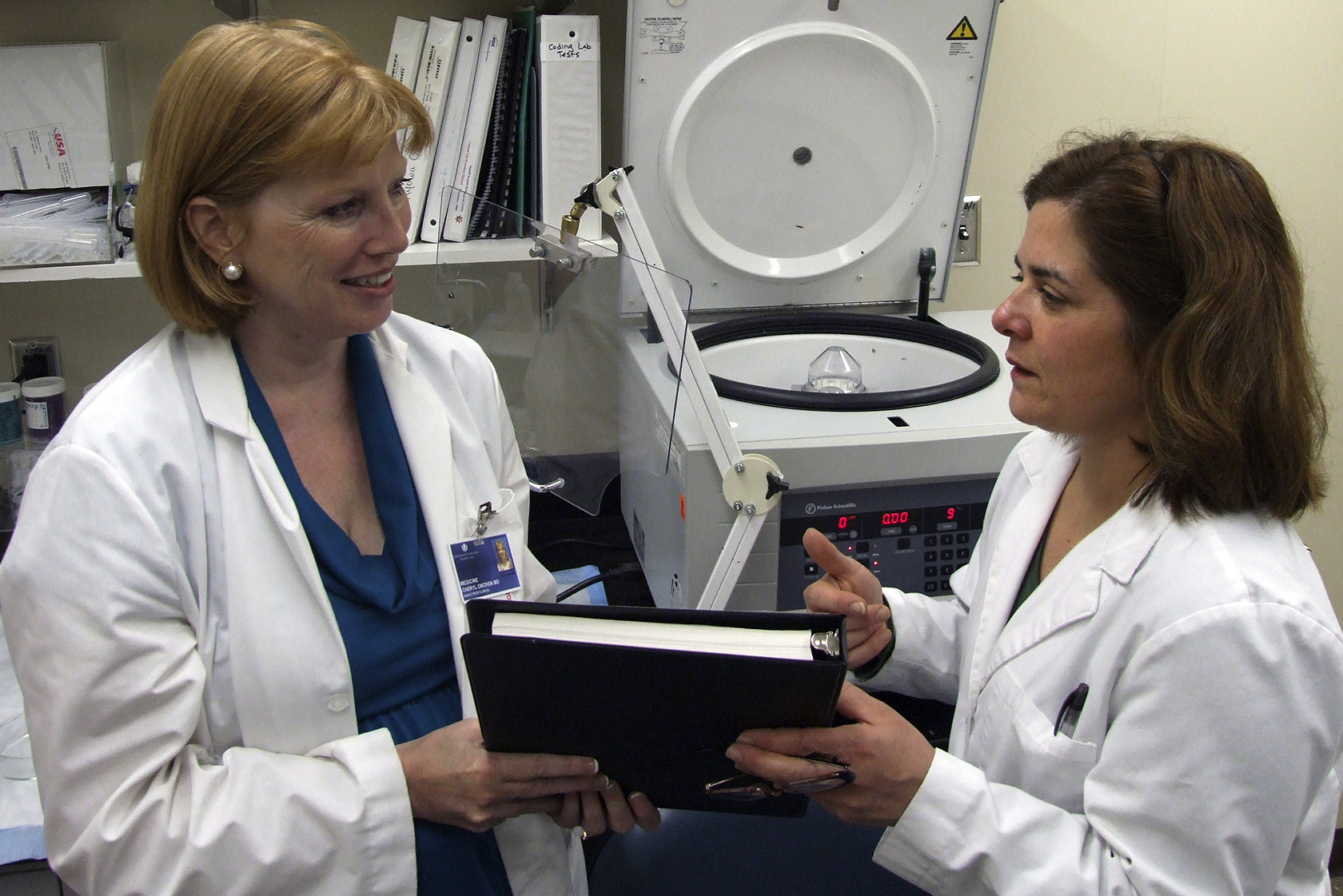 Cheryl Oncken, M.D., M.P.H.
Professor and Chair, Department of Medicine
My primary program of clinical research focuses on better ways to reduce or stop smoking behavior. I am involved in many behavioral and pharmacotherapy treatment studies at UConn Health. More recently I was one of the lead investigators in examining the safety and efficacy of varenicline (Chantix) as a smoking cessation aid, which is now a widely used medication for smoking cessation. I also have a particular interest in high-risk subgroups of smokers, such as pregnant and postmenopausal women. One of the main findings our randomized, placebo-controlled trial of nicotine gum for smoking cessation during pregnancy was that, compared to placebo gum, nicotine gum resulted in reduced overall tobacco exposure and improved birth outcomes (i.e., birth weight and gestational age). Based on the results of this study, we are currently funded by the NIH to examine the safety and efficacy of the nicotine inhaler vs. placebo for smoking cessation during pregnancy. We also are conducting an NIH funded study examining exercise as an intervention for postmenopausal smokers, who are at a high risk of osteoporosis, depressed mood, and considerable weight gain with smoking cessation.
A new area of research interest is tobacco regulatory science. Research in this area focuses on public health approaches to reduce the burden of tobacco addiction. With the passage of the 2009 Family Prevention and Control Act in 2009, the FDA acquired the authority to regulate the manufacture, marketing, and distribution of tobacco products to improve public health. Currently our NIDA/FDA funded study examines whether altering menthol and/or nicotine concentrations in cigarettes alters smoking behavior and other measures of addiction in smokers who are not interested in quitting tobacco use. This information may be useful to the FDA for future policy making. I am also mentoring junior faculty in other areas of tobacco regulatory science, with projects examining little cigars and cigarillo use, hookah use, and the health effects of electronic cigarettes.
Finally, through my collaborations with the NIAAA funded Alcohol Research Center at UConn Health, I have participated in studies on alcohol and tobacco treatment, as well as pharmacotherapies for alcohol use disorders. These experiences have broadened my exposure to research in addictive processes centrally related to, nicotine use disorders.
It is noteworthy that I am also interested in clinical research across a broad range of topics and have been the program director for the Lowell P. Weicker Clinical Research Center since 2009. In this role I facilitate the conduct of clinical research at UConn Health. Further, as department chair, one of my goals is to expand research within the Department of Medicine by hiring new basic and clinical research faculty and continue to facilitate collaborations with other investigators at UConn Health.