While all the founding faculty helped shape the history of the medical school, 10 were chosen specifically by the Class of 1972 to be portrayed in the mural as representatives of all their School of Medicine teachers.
Learn more about the represented teachers.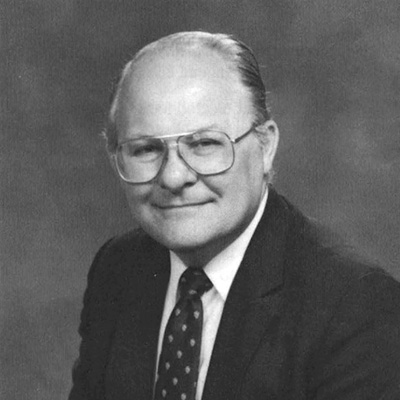 Robert L. Volle, Ph.D.
, first to lead the Pharmacology Department, and later became associate medical school dean, and first Charles N. Loeser, M.D. award recipient for teaching excellence.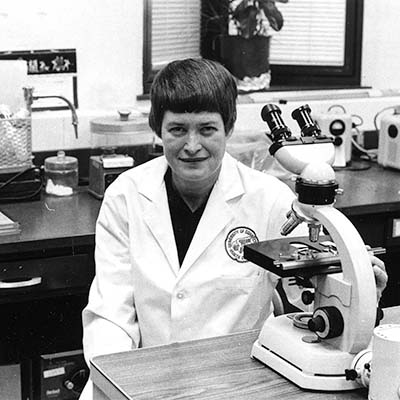 Martha Lepow, M.D.
, as associate professor started the Department of Pediatrics and taught from 1967 to 1978. A pioneer in children's health care, she is nationally recognized as one of the leading infectious disease specialists in the country for cystic fibrosis, pediatric and adolescent HIV care.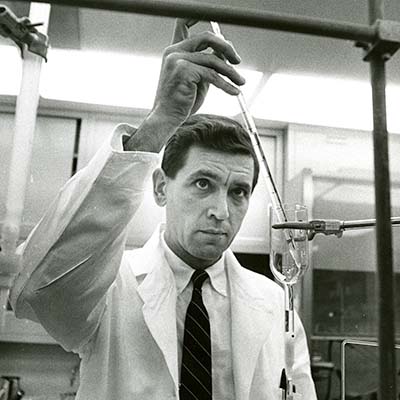 Irwin H. Lepow, M.D., Ph.D.
, husband of Dr. Martha Lepow, first head of Pathology and became chair of the Department of Medicine. Since 1986 the annual Lepow award is given to the outstanding fourth-year student in the Biomedical Science Ph.D. Program.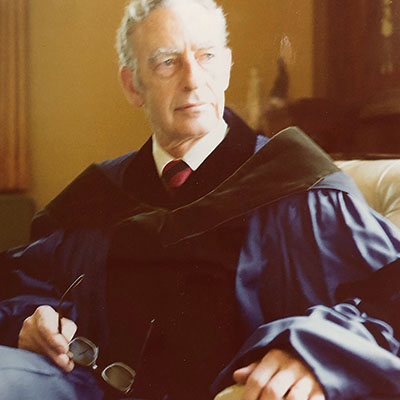 William Fleeson, M.D.
, was a professor of psychiatry who later served as associate dean of medical student affairs.
Robert U. Massey, M.D.
, was associate dean for Graduate Medical Education and later dean of UConn School of Medicine.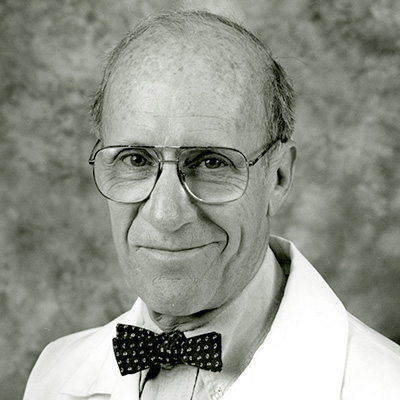 James E. C. Walker, M.D.
, served as professor of medicine and head of Clinical Medicine and Healthcare, which later became the Department of Community Medicine and Health Care.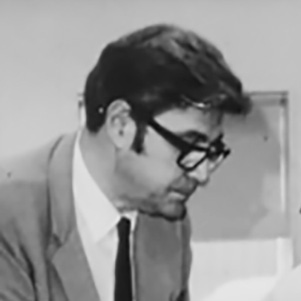 Charles N. Loeser, M.D.
, a professor in the Anatomy Department, was one of the most popular and respected first faculty. The Loeser Award annually honors a faculty member who evokes in students an enthusiasm for learning, a desire to emulate their own attributes of scholarly curiosity, and who gives wholeheartedly to advance the welfare and education of their students.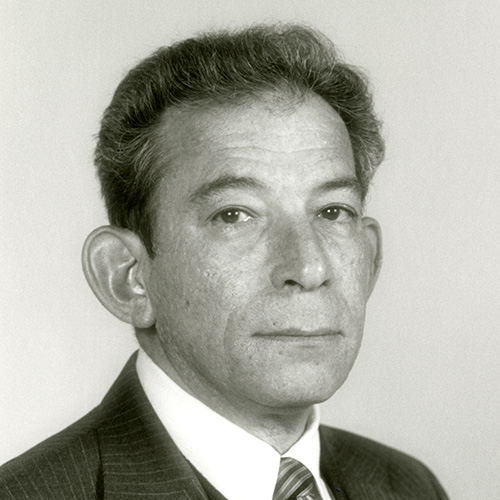 Eugene M. Sigman, M.D.
, a professor of medicine and associate dean of medical education, also served as dean of the medical school.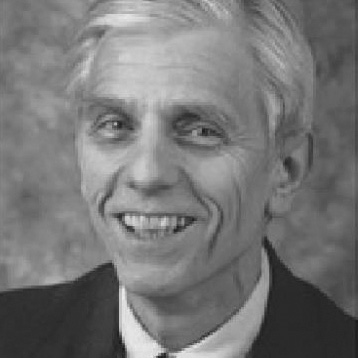 Carl "Fritz" Hinz, M.D.
, served as professor of medicine and associate dean of Medical Education.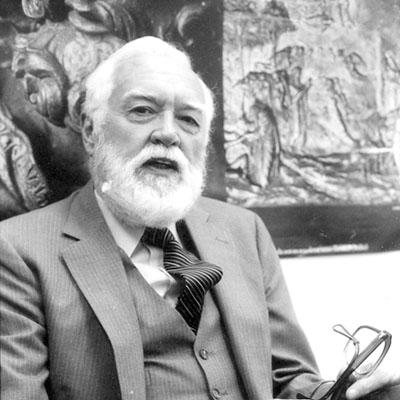 John W. Patterson, M.D., Ph.D.
, served as professor of physiology, dean of the School of Medicine, and the first executive director and vice president for health affairs of the newly named UConn Health Center.
Connecticut legislation authorizes the development of a state medical school and dental school.
UConn School of Medicine's future home identified on a 100+ acre orchard and farm in the Town of Farmington.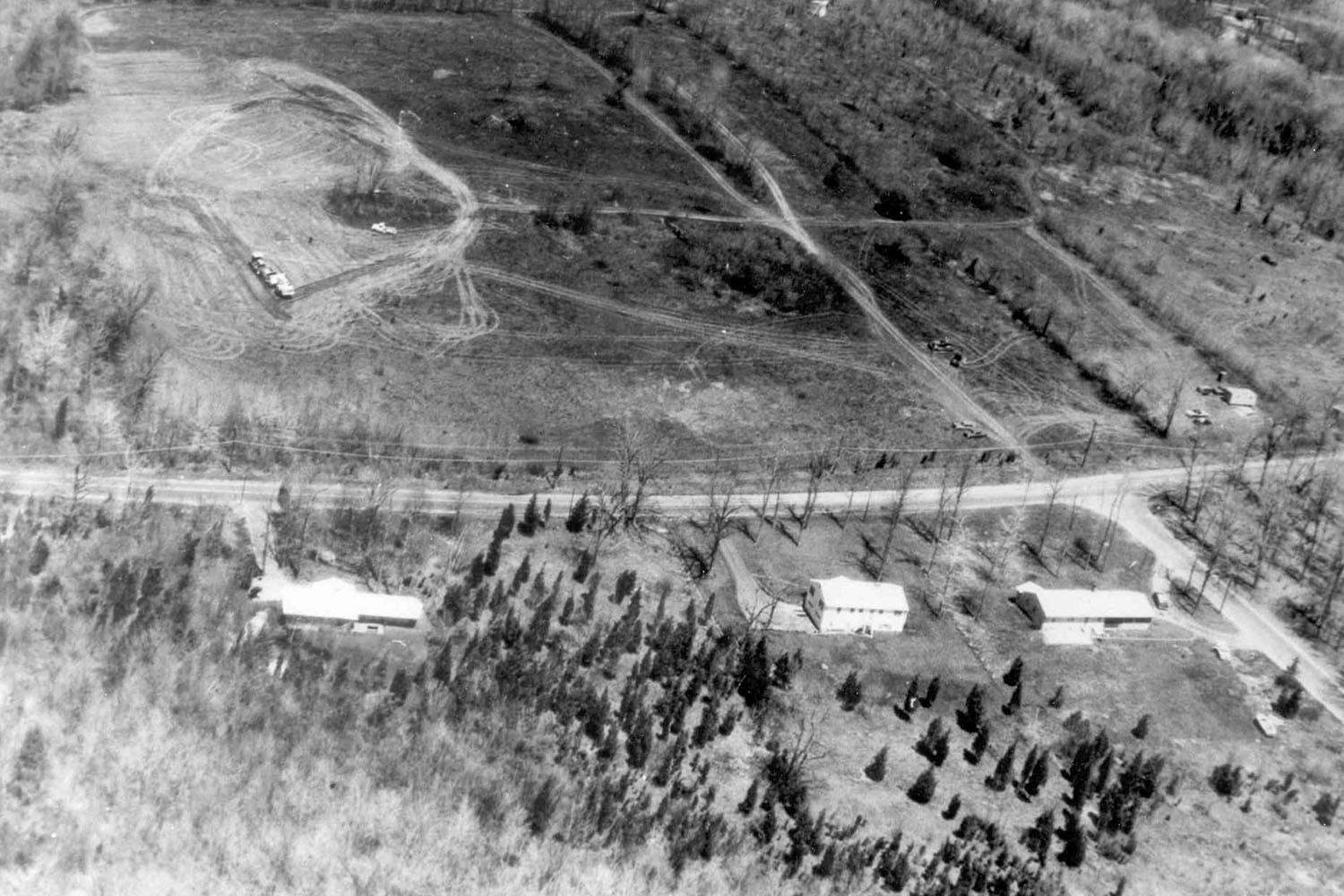 The first medical school dean was appointed: Dr. Lyman Maynard Stowe
Ground is broken for the future UConn Health Center, the only public academic medical center in Connecticut, and the only one in the nation to have a medical school founded concurrently with a dental school.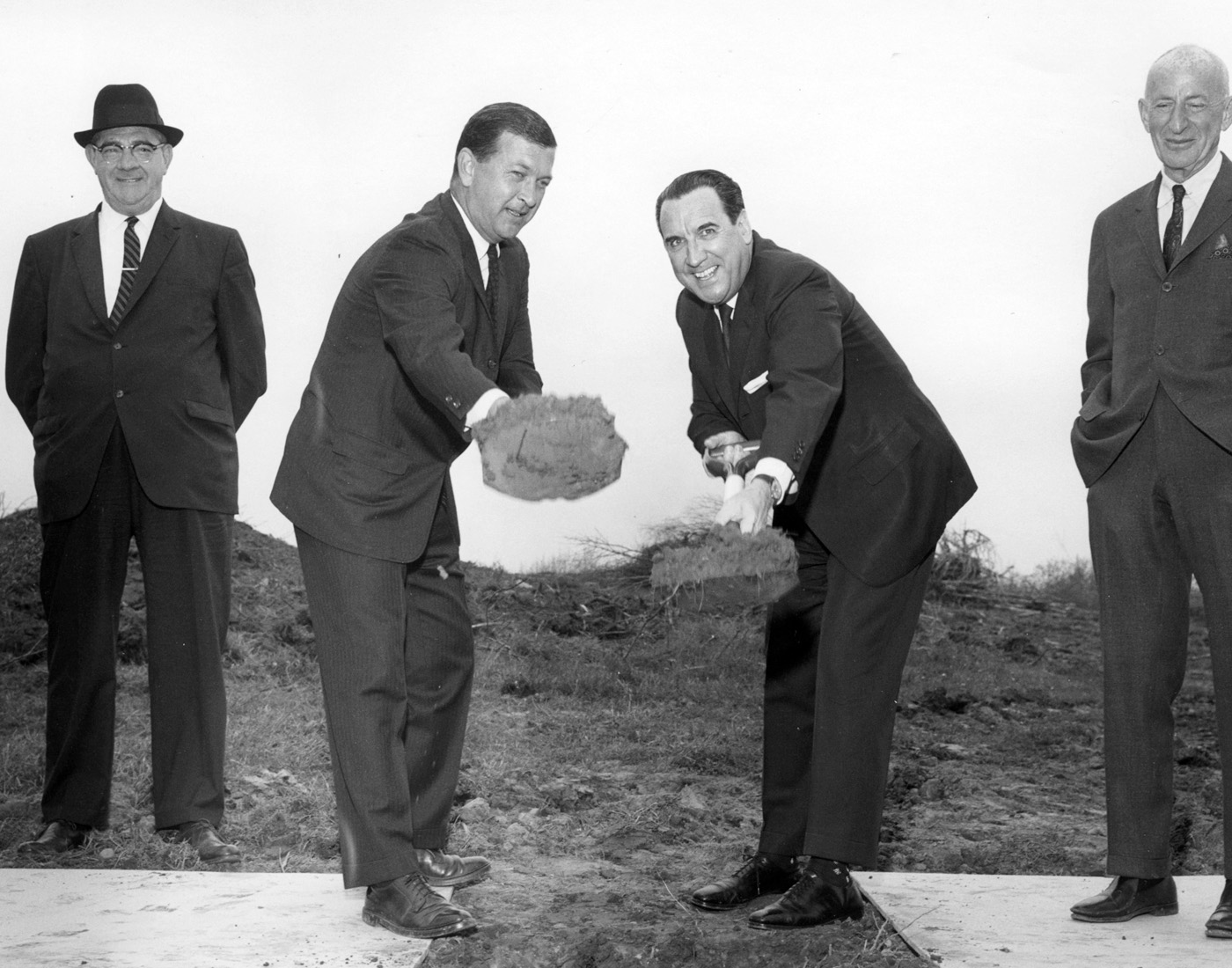 Dr. John Patterson named medical dean and executive director of the UConn Health Center following the unexpected passing of Dr. Stowe.
The first medical school class arrives, learning in temporary buildings while campus construction is underway for one of Connecticut's largest buildings at 1.2 million sq. ft.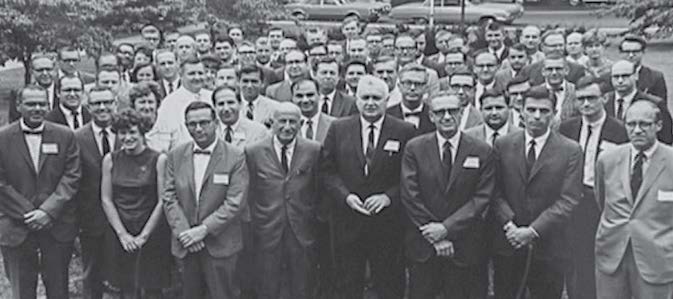 Martha Lepow, M.D., also depicted in the mural, started to grow the initial roots of UConn's Department of Pediatrics, which she founded after beginning to care for pediatric outpatients at the still active Burgdorf Clinic in Hartford. Her meningococcal meningitis research helped contribute to vaccine development to fight this deadly disease.
Naomi F. Rothfield, M.D., professor of medicine who retired in 2016, is an internationally renowned rheumatologist who led UConn's Division of Rheumatic Diseases, training dozens of the world's leading rheumatologists. She specialized in lupus, scleroderma, and Raynaud disease.
Mary Jane Osborn, Ph.D., professor and former leader of microbiology in the Department of Molecular, Microbial and Structural Biology, is nationally recognized for her biochemistry research, including mechanisms of bacterial cell division.
Audrey M. Worrell, M.D., practicing psychiatrist for 40 years and professor of psychiatry until 1987 at UConn. Her husband Richard V. Worrell, M.D., was the frst chair of the Department of Orthopedics.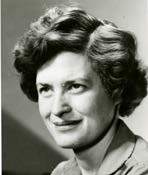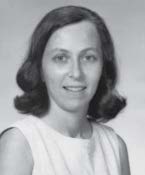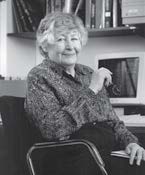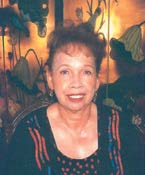 UConn School of Medicine Through the Years

Commencement is held for UConn School of Medicine's first graduating medical school student class. Medical degrees were earned by 29 new physicians.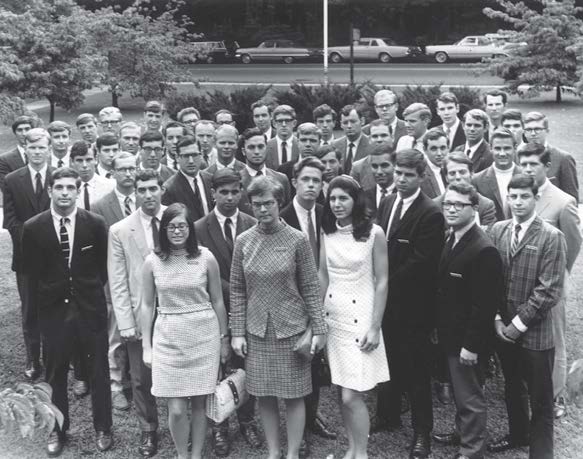 UConn Health Center's John Dempsey Hospital opens and admits its first inpatient. The hospital is named after the governor who signed the initial 1961 legislation.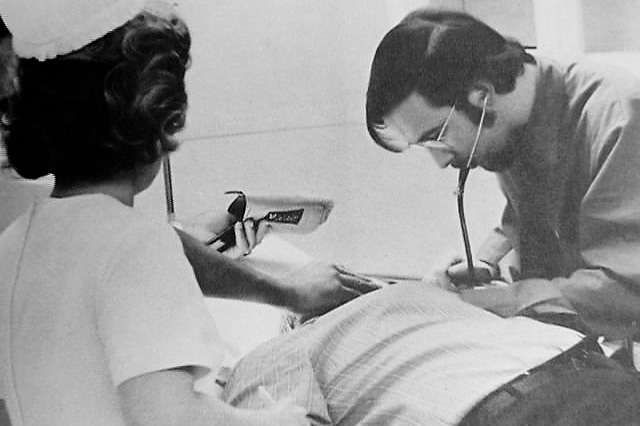 Phased construction of UConn Health Center is completed and officially dedicated by Governor Ella Grasso.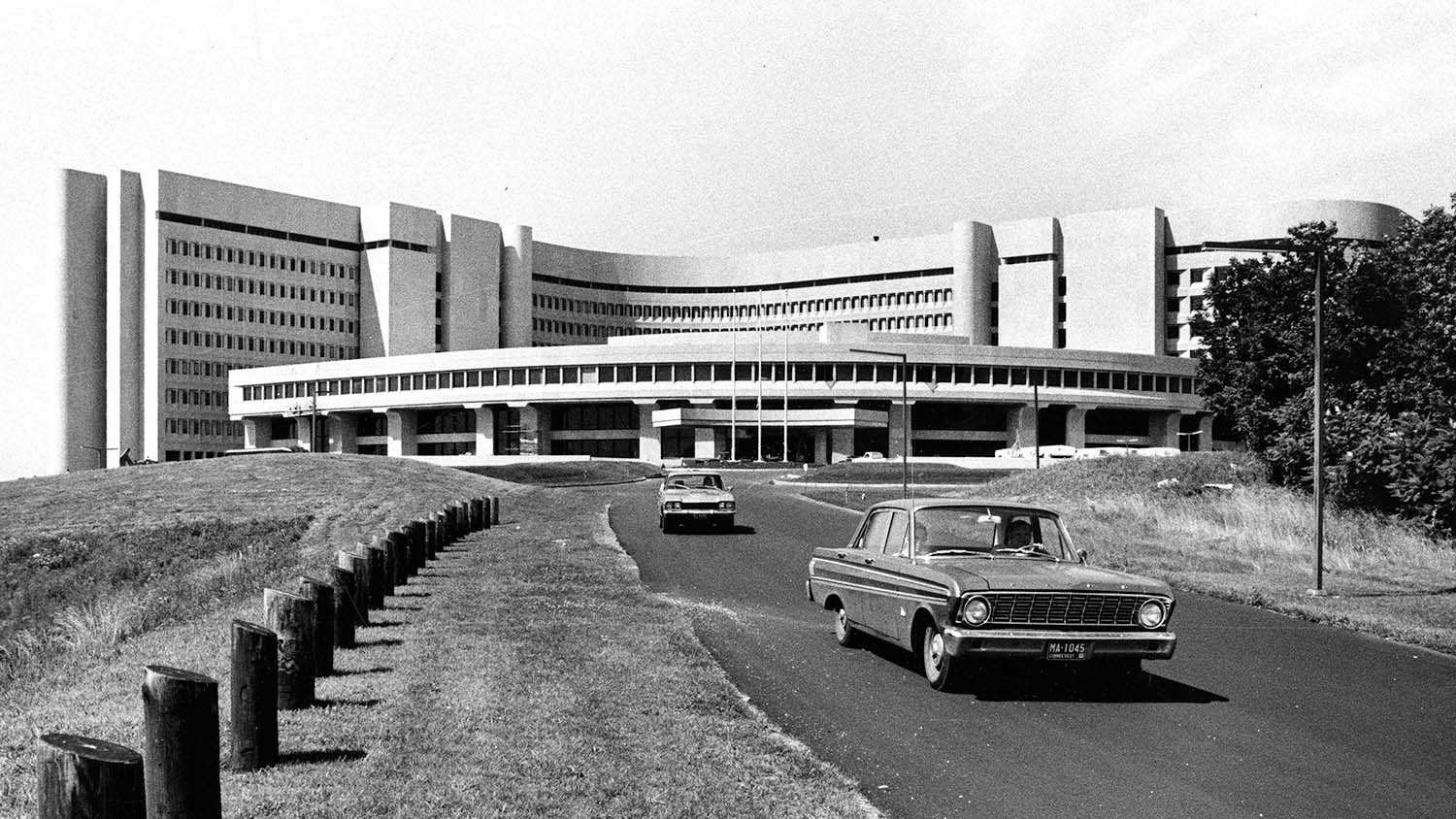 Connecticut Children's hospital is born after state legislation and local pediatric hospital providers volunteer to end pediatric services. Legislation required the same person as UConn's Department of Pediatrics chair and Connecticut Children's physician-in-chief.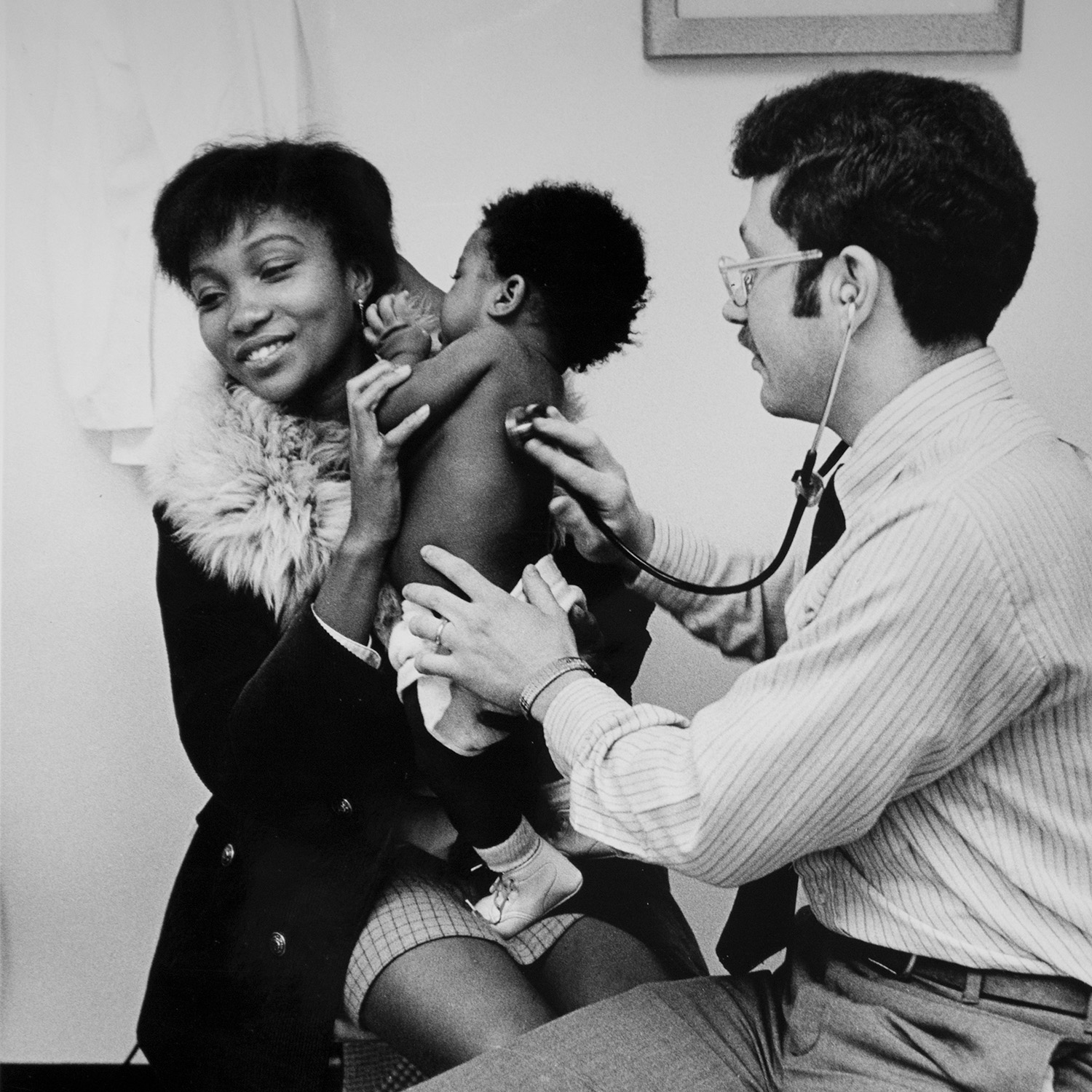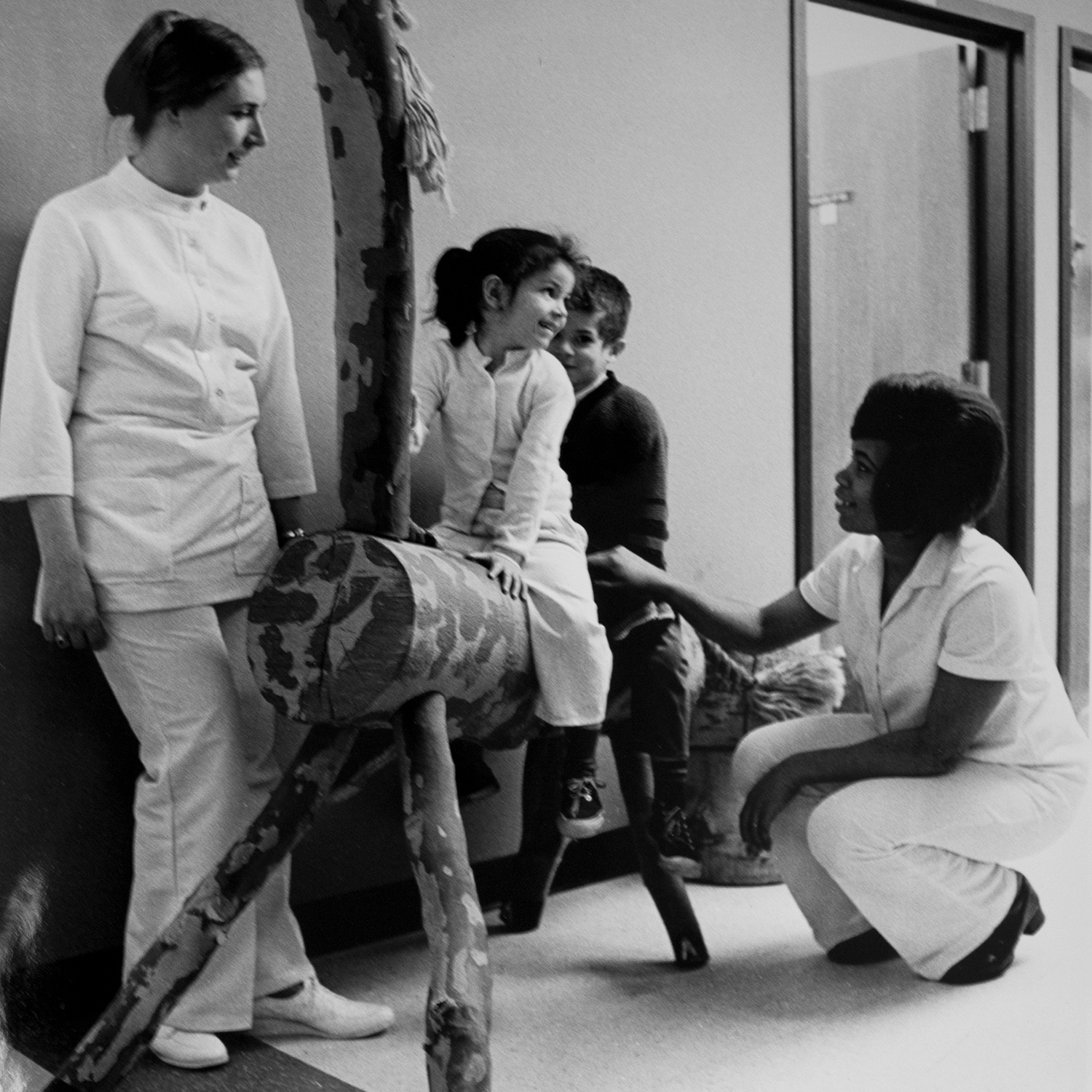 UConn Health is at the heart of the major state initiative called Bioscience Connecticut. The $864 million investment establishes the state as a bioscience research leader, bolstering the state's economy, creating new jobs and improving access to world-class medicine.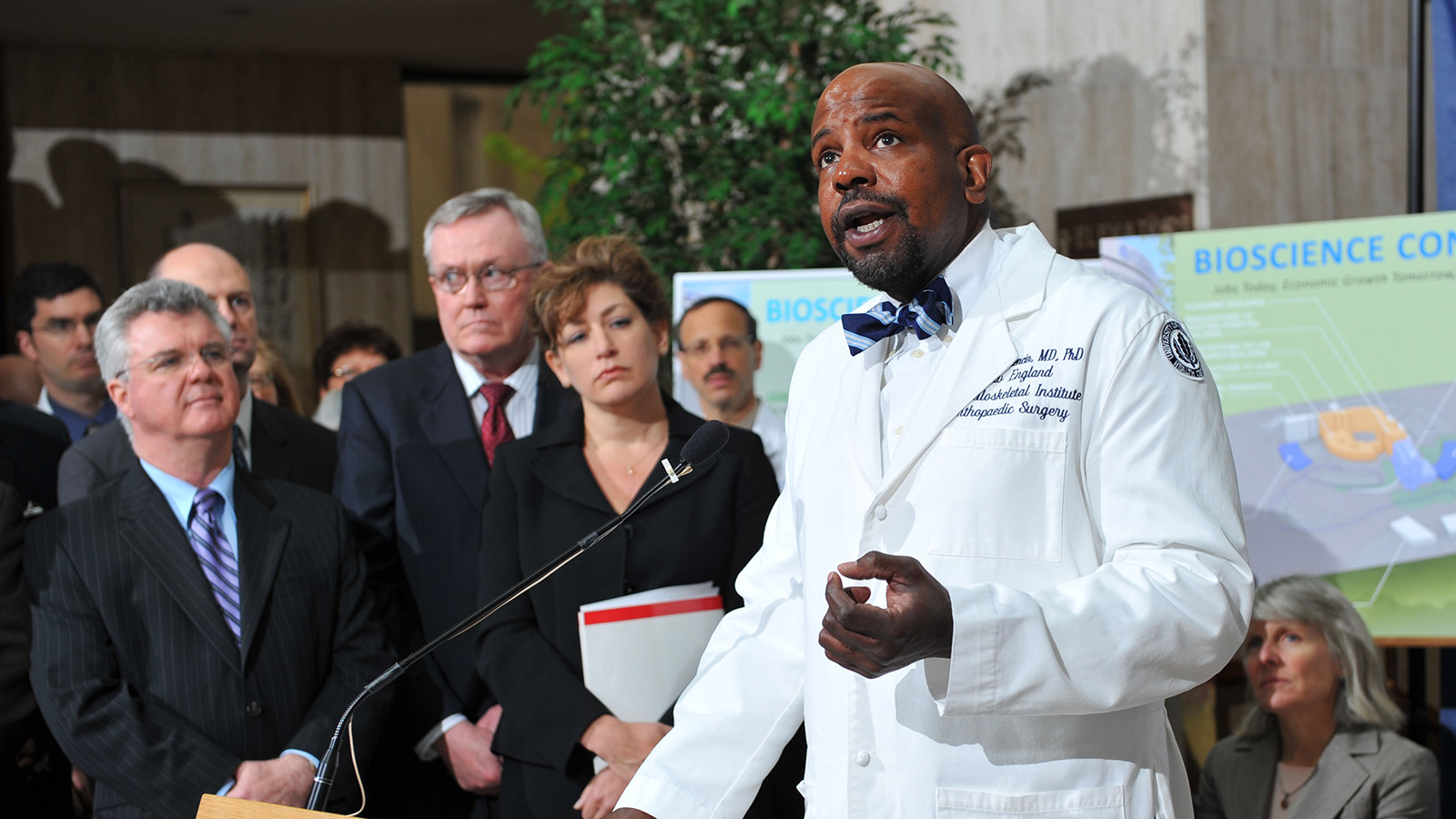 Bioscience Connecticut groundbreaking with Governor Dannel P. Malloy, marks the start of major construction transforming the UConn Health campus.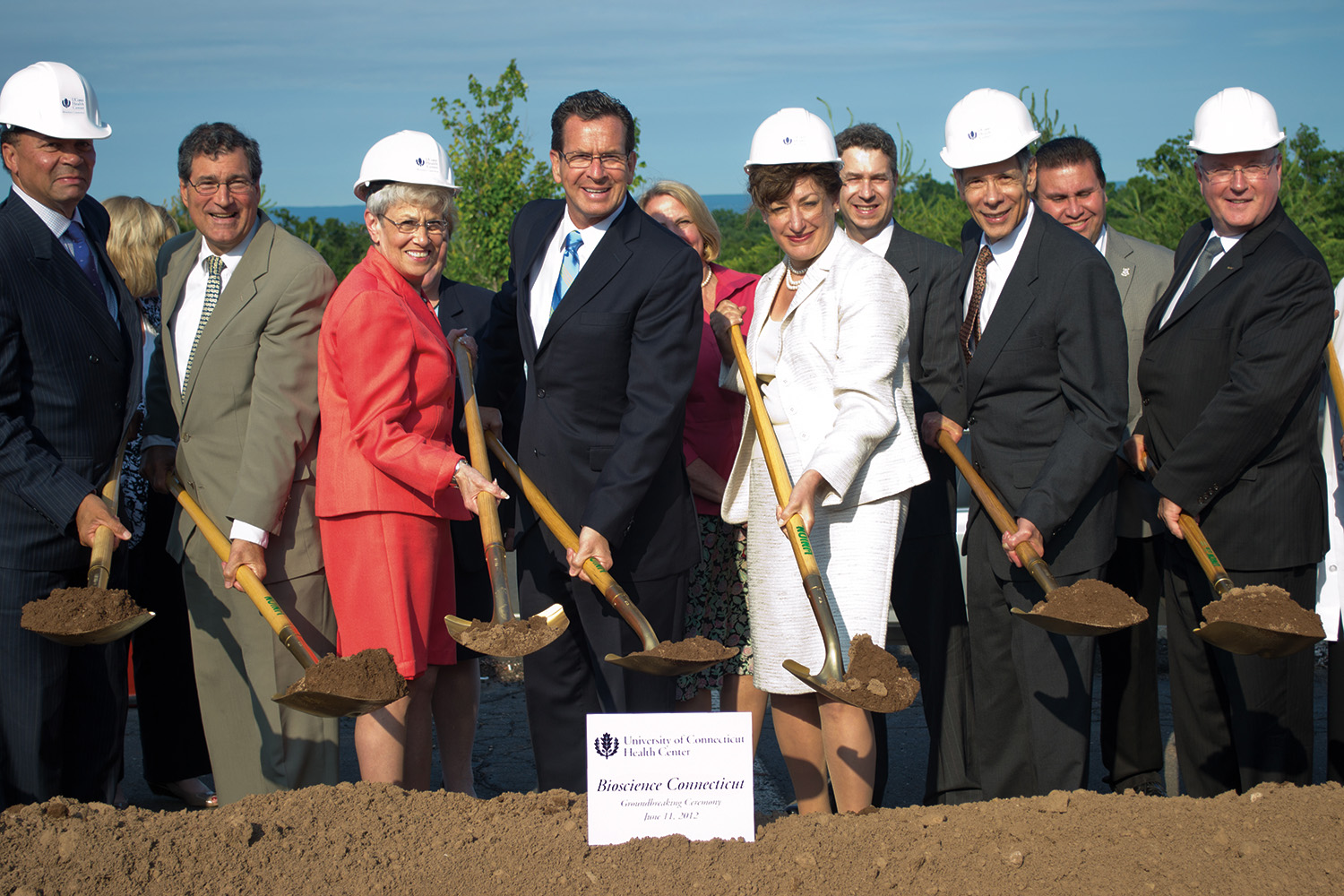 The Jackson Laboratory for Genomic Medicine (JAX-GM) and UConn Health create a unique research partnership to accelerate personalized medicine and the state's bioscience industry. JAX-GM opens a new building on campus.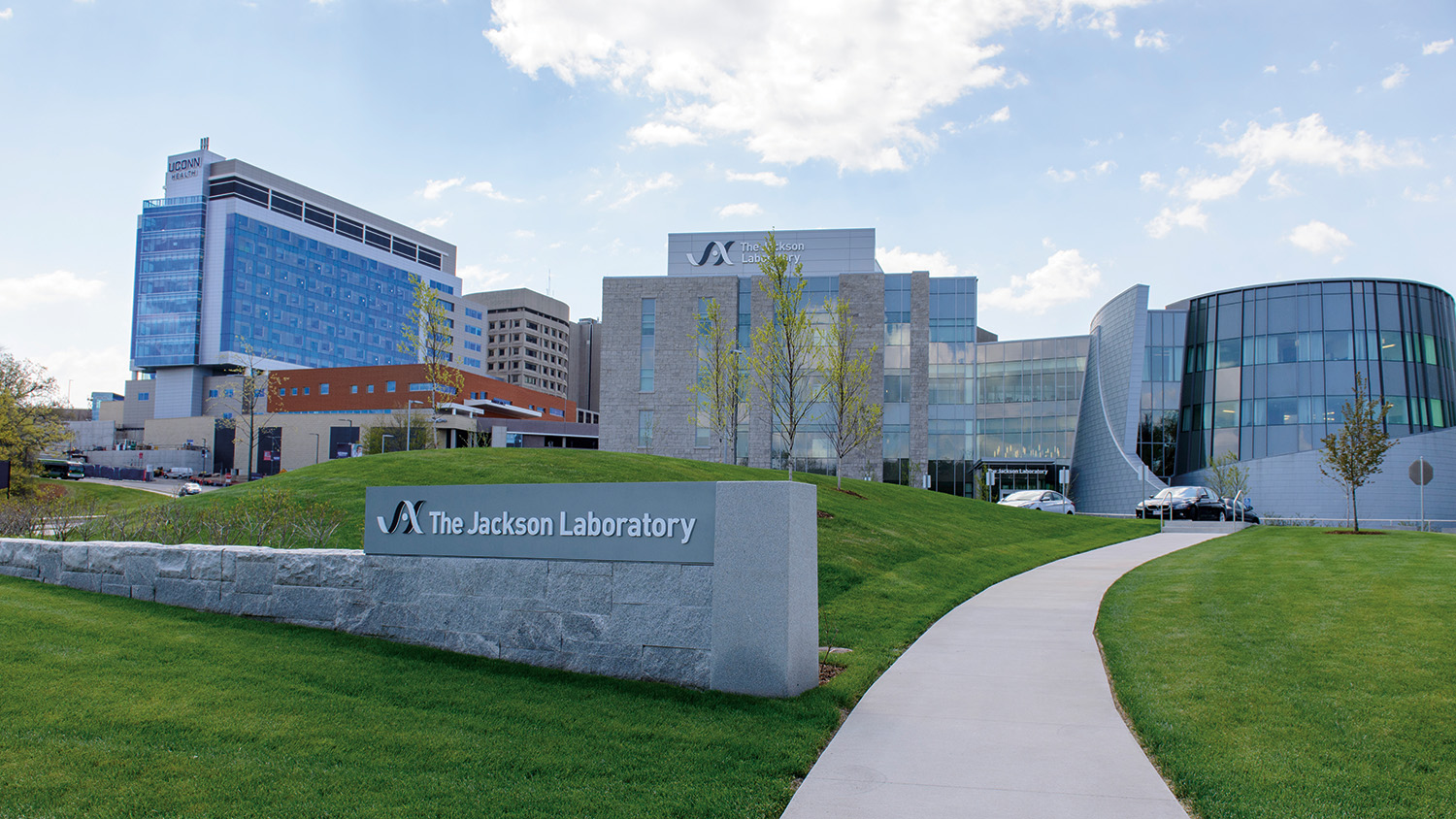 19,000-square-foot Academic Entrance and Academic Rotunda opens with state-of-the-art, team-based learning facilities, and the medical school launches its new M-Delta curriculum.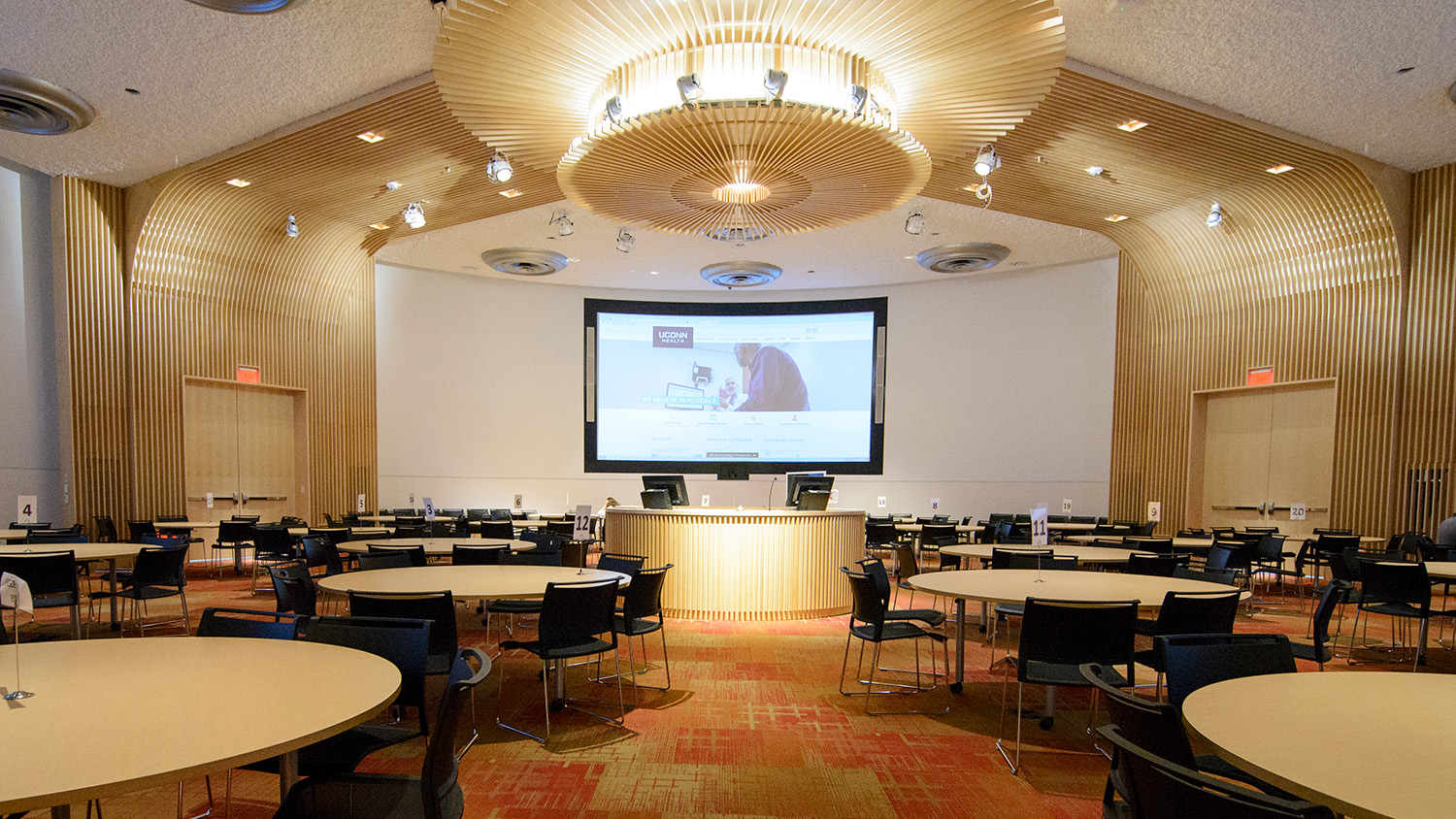 The Class of 2023, with 110 members the largest medical school class in the School's history, arrive in Farmington, an increase of 30% over the previous class, making good on Bioscience CT's promise to grow the state's health care workforce.
Highest record research funding awarded, totaling more than $100 million.
The pandemic strikes, and the first COVID-19 patient arrives at UConn's academic medical center for care on March 14, 2020.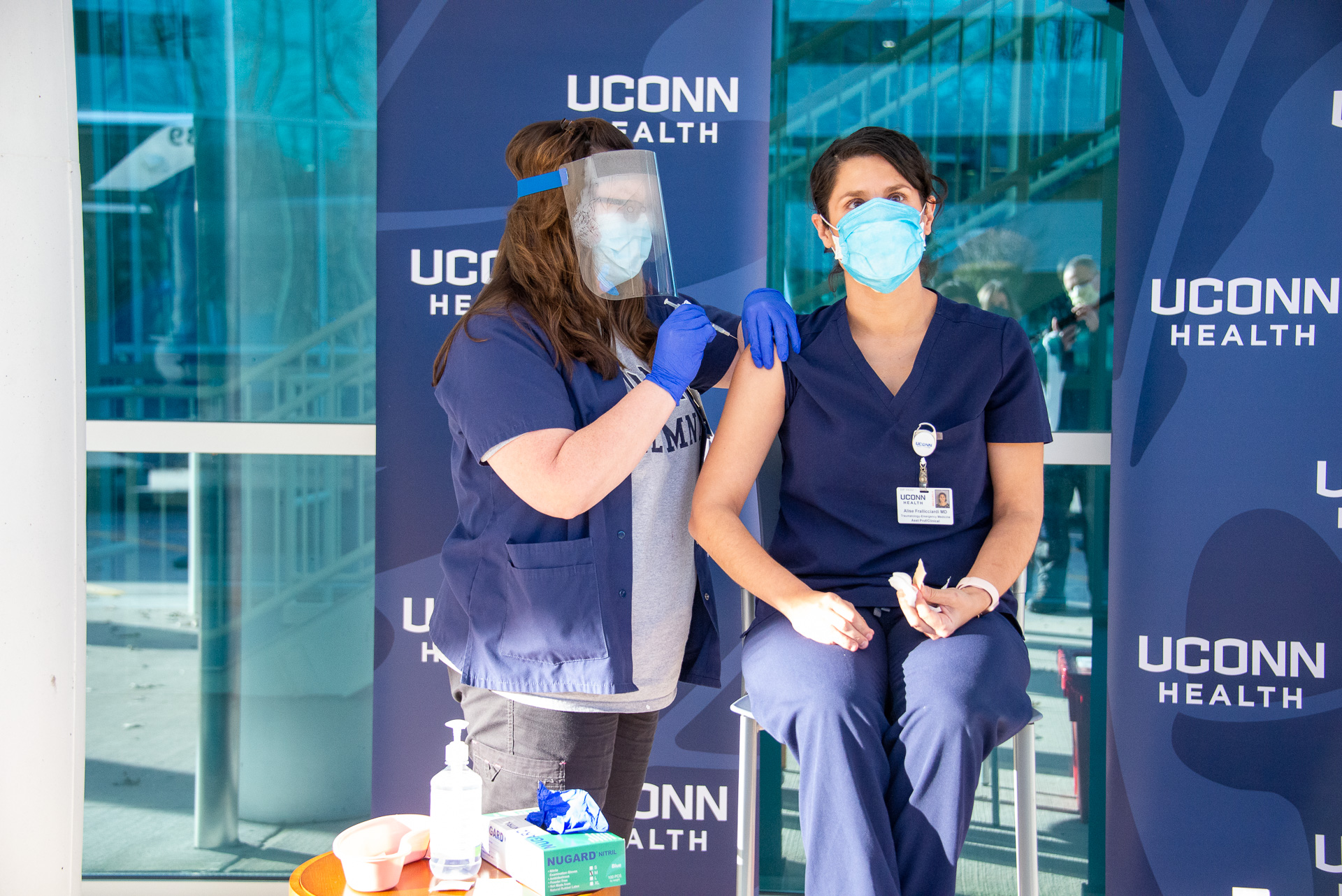 Commencement celebrated for the 50th graduating medical school class.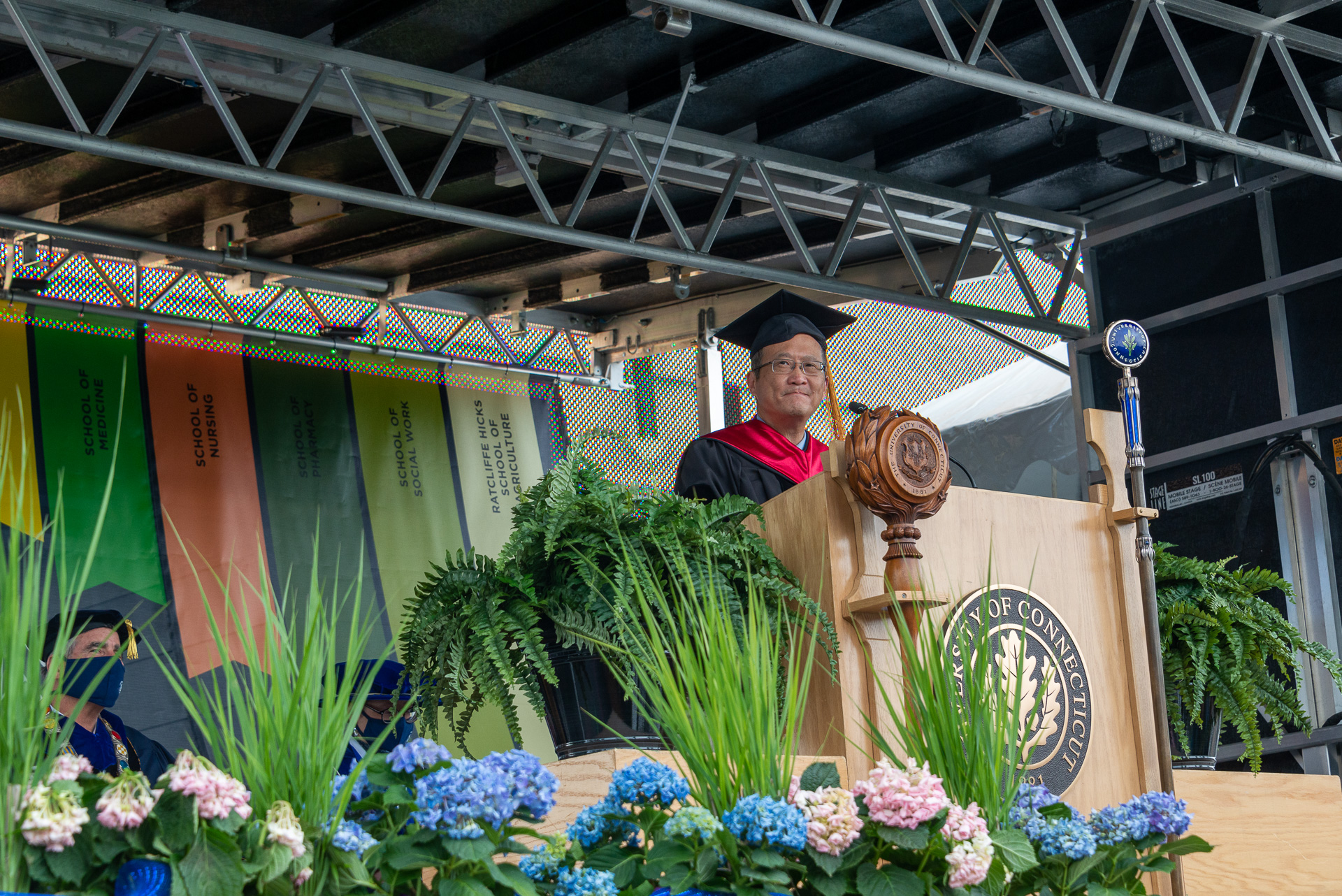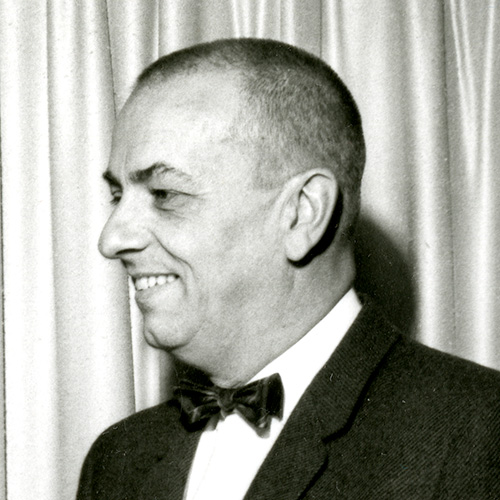 Lyman Maynard Stowe
1963 to 1965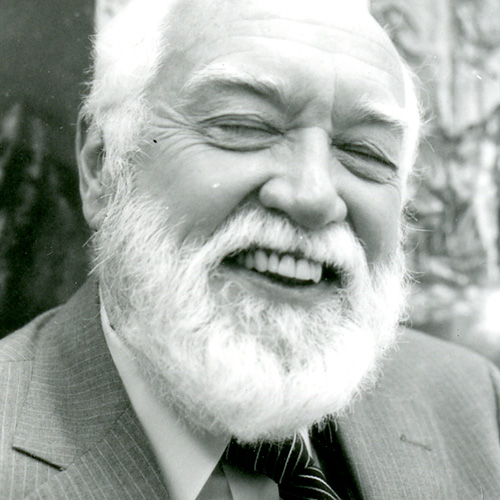 John W. Patterson
1965 to 1971
Robert U. Massey
1971 to 1984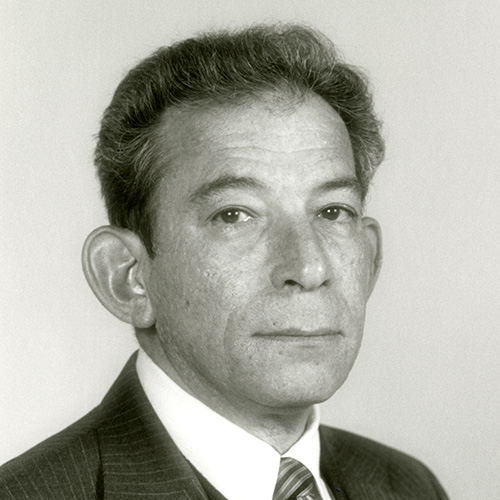 Eugene M. Sigman
1985 to 1992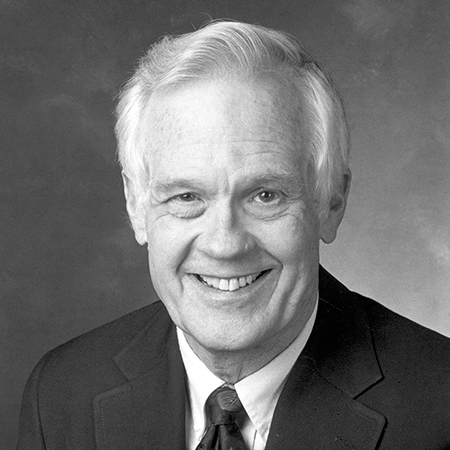 Ward E. Bullock
1994 to 1995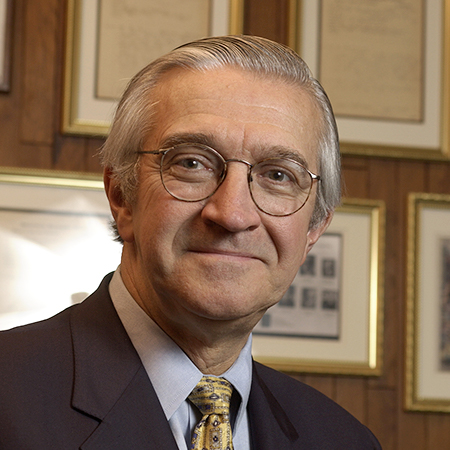 Peter J. Deckers, M.D.
1995 to 2008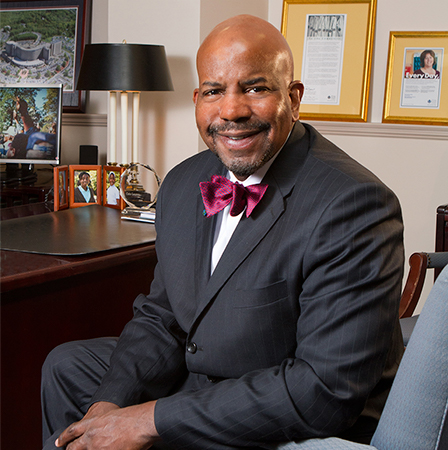 Cato T. Laurencin, M.D., Ph.D.
2008 to 2011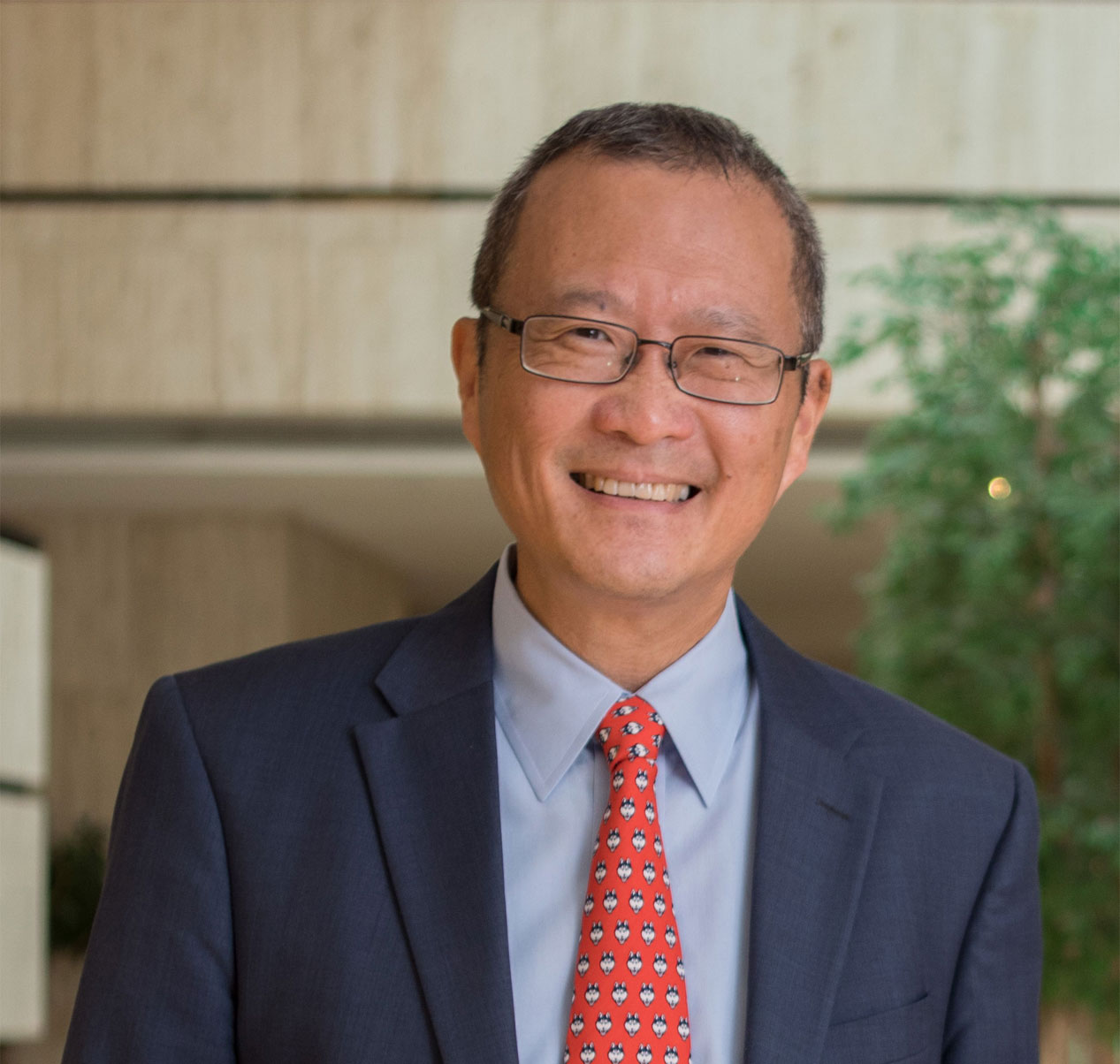 Bruce T. Liang, M.D., FACC
2011 to 2012 (interim) December 2014 to June 2015 (interim) June 2015 to present (Dean)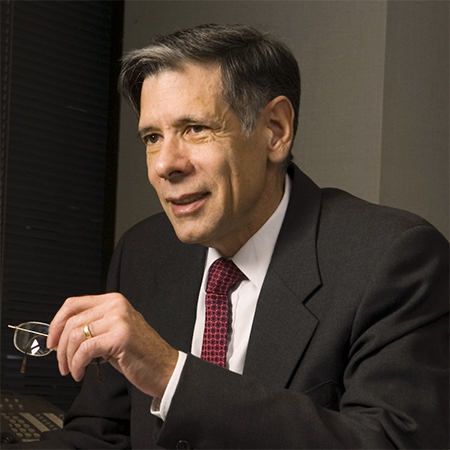 Frank M. Torti, M.D., M.P.H.
2012 to 2014