Fast Facts
Through 2016, the UConn School of Medicine has graduated 45 classes and approximately 3,508 medical school students.
In 2016, 3,061 prospective students applied for 100 positions.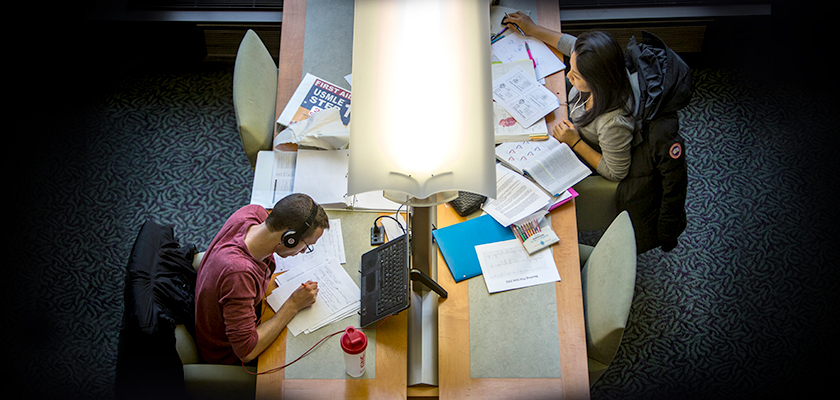 98%
have doctorate or terminal degree
Students matriculated in 2016:
Gender
48% Male and 52% Female
Age
Average age at matriculation is 23.3 years
Ethnicity
21% underrepresented minorities
Countries of Origin
Expand Full List

Argentina

Canada

China

India

Jamaica

Rwanda

Saint Vincent & the Grenadines

United Kingdom

United States

Education

51 undergraduate school programs are represented

42% are from schools in Connecticut

84% have majored in science as undergraduate students

Overall GPA
3.77
Undergraduate Schools
Expand Full List

Amherst College

Boston College

Boston University

Bowdoin College

Brown University

Bucknell University

Carnegie Mellon University

Central CT State University

CUNY Hunter College

Colby College

College of the Holy Cross

Connecticut College

Cornell University

Eastern CT State University

Elmira College

Embry-Riddle University

Emory University

Fairfield University

Fudan University

George Washington University

Hamilton College

Lehigh University

Louisiana State University

Marist College

MCPHS University

Middlebury College

Northeastern University

Oakwood University

Providence College

Rutgers University

Sacred Heart University

Springfield College

SUNY Stony Brook

Syracuse University

Trinity College

Tufts University

U of Central Arkansas

Univ of Connecticut

University of Delaware

University of Massachusetts

University of Michigan

Univ of New Hampshire

University of Pennsylvania

University of Puerto Rico

University of Rochester

University of South Florida

University of Virginia

University of York

Wake Forest University

Washington U in St. Louis

Williams College

Majors
Expand Full List

Majors:

Biology

Chemistry

Molecular & Cell Biology

Psychology

Biomedical Engineering

Biomedical Science

Allied Health Sciences

Biochemistry

Biopsychology

Economics

Human Biology, Health & Society

Pharmacy

Philosophy

Physics

Aeronautical Science

Behavioral Neuroscience

Biomolecular Sciences

Cellular & Molecular Biology

Foreign Language

Health and Human Biology

Health and Societies

Mathematics

Medical Laboratory Science

Psych & Bio Systems of Human Health

Religious Studies

Sports Biology

Statistics

Bioinformatics

Dual Majors:

Physiology/Neurobiology

Biological Sciences/Psychology

Structural Biology/Biophysics

Anthropology/Biology

Biochemistry/Molecular Biology

Biochemistry/Government and Legal Studies

Biology/Hispanic Language and Literature

Biology/Dance and Movement Studies

Biopsychology/Biotechnology/Economics

Chemistry/Economics

Chemistry/Psychology

Economics/Biomedical Science

Molecular and Cell Biology/Physiology/Neurobiology

Physiology/Neurobiology/Molecular & Cell Biology

Psychology/English

Philosophy/Physics

Premedical/Health Studies

Spanish/Biomedical Sciences

Spanish/Geography
Passing Rates on Board Exams
The UConn School of Medicine has a long history of success with students taking the United States Medical Licensing Examination (USMLE). A passing score on the USMLE is used as evidence to licensing boards that an applicant demonstrates the core competencies to practice medicine. As shown below, UConn students regularly outperform all U.S. and Canadian test takers.
Percentage Passing on First Attempt
Step 1 Examinees from UConn
Examinees from U.S. and Canadian Medical Schools
Step 2: Clinical Skills Examinees from UConn
Examinees from U.S. and Canadian Medical Schools
Step 2: Clinical Knowledge Examinees from UConn
Examinees from U.S. and Canadian Medical Schools