Fast Facts
Through 2018, the UConn School of Medicine has graduated 47 classes and approximately 3,574 medical school students.
In 2017, 2,781 prospective students applied for 102 positions.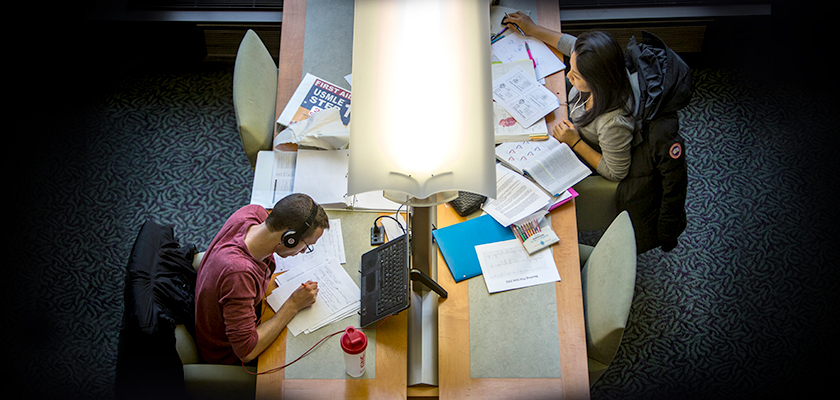 98%
have doctorate or terminal degree
Students matriculated in 2017:
Gender
49% Male and 51% Female
Age
Average age at matriculation is 24 years
Ethnicity
22% underrepresented minorities
Countries of Origin
Expand Full List

Bangladesh

Canada

China

Egypt

Ethiopia

Greece

India

Korea

Mexico

Nigeria

Pakistan

Russia

Saudi Arabia

Thailand

Trinidad & Tobago

United Kingdom

United States

Education

45 undergraduate school programs are represented

44% are from schools in Connecticut

88% have majored in science as undergraduate students

Overall GPA
3.71
Undergraduate Schools
Expand Full List

Amherst College

Arizona State University

Barnard College

Boston College

Central CT State University

Clark University

College of the Holy Cross

Cornell University

Fairfield University

Fordham University

George Washington University

Hamilton College

Haverford College

Hofstra University

Johns Hopkins University

Kennesaw State University

Louisiana State University

Manhattan School of Music

Mount Holyoke College

New York University

Northeastern University

Pennsylvania State University

Quinnipiac University

Rice University

Rochester Institute of Technology

Southern CT State University

Trinity College

US Naval Academy

University of California Los Angeles

University of California Santa Barbara

University of Chicago

University of Connecticut

University of Maryland

University of Miami

University of Pittsburgh

University of Rochester

University of Saint Joseph

University of Vermont

University of Virginia

Villanova University

Wake Forest University

Wesleyan University

Western Carolina University

Williams College

Majors
Expand Full List

Majors:

Biology

Molecular Biology

Biochemistry

Chemistry

Biomedical Engineering

Neuroscience & Behavior

Behavioral Neuroscience

Biomedical Science

Kinesiology

Neuroscience

Psychology

Public Health

Allied Health Sciences

Arabic

Athletic Training

Cello Performance

Diagnostic Genetic Sciences

Economics

English

Finance

Health Science

Hispanic Studies

Mechanical Engineering

Medical Technology

Microbiology

Molecular Genetics

Pharmacy Studies

Philosophy

Spanish

Dual Majors:

Physiology & Neurobiology

Animal Science, Pathobiology

Biochemistry and Cell Biology

Biochemistry, Economics

Biomolecular Sciences, Chemistry

Chemical Engineering, Molecular Biology

Chemistry, Economics

Chemistry, Hispanic Studies

Chemistry, Neuroscience and Behavior, Biology

Electrical and Computer Engineering

Mathematics, Chemistry, Molecular Biology

Molecular Biology and Biochemistry, Neuroscience & Behavior

Molecular and Cell Biology, Philosophy

Physiology & Neurobiology, Computer Science

Physiology & Neurobiology, Psychology

Psychology, Spanish
Passing Rates on Board Exams
The UConn School of Medicine has a long history of success with students taking the United States Medical Licensing Examination (USMLE). A passing score on the USMLE is used as evidence to licensing boards that an applicant demonstrates the core competencies to practice medicine. As shown below, UConn students regularly outperform all U.S. and Canadian test takers.
Percentage Passing on First Attempt
Step 1 Examinees from UConn
Examinees from U.S. and Canadian Medical Schools
Step 2: Clinical Skills Examinees from UConn
Examinees from U.S. and Canadian Medical Schools
Step 2: Clinical Knowledge Examinees from UConn
Examinees from U.S. and Canadian Medical Schools