Fast Facts
Through 2019, the UConn School of Medicine has graduated 48 classes and approximately 3,666 medical school students.
In 2019, 3,286 prospective students applied for 110 positions.
2019 is a landmark year with research grants and contract funding exceeding $100 million.
Historically, approximately 40% of our medical school graduates practice medicine in Connecticut today.
UConn is No. 31 nationally in primary care and No. 52 in research among the nation's 185 medical schools ranked by U.S. News & World Report.
U.S. News has named UConn one of the 10 most diverse medical schools in the nation with the most African American students.
Nearly 23% of our medical students are from underrepresented groups in medicine.
There is a 99% match of graduating medical students to a residency training program.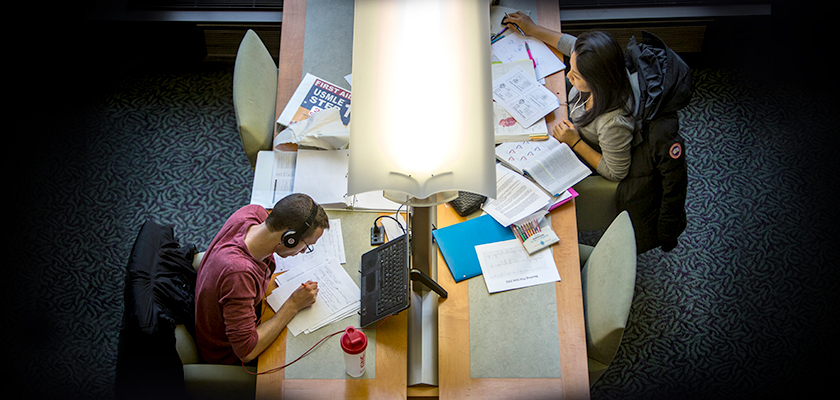 98%
have doctorate or terminal degree
Students matriculated in 2018:
Gender
43% Male and 57% Female
Age
Average age at matriculation is 23 years
Ethnicity
20% underrepresented minorities
Countries of Origin
Expand Full List

Albania

Bangladesh

China

Egypt

Ghana

India

Jamaica

Korea

Nigeria

Pakistan

Switzerland

Uganda

United States

Education

52 undergraduate school programs are represented

38% are from schools in Connecticut

86% have majored in science as undergraduate students

Overall GPA
3.77
Undergraduate Schools
Expand Full List

Barnard College

Baylor University

Boston College

Boston University

Bowdoin College

Brown University

Carleton College

Cedarville University

Colby College

Colgate University

Coll of William & Mary

Cornell University

CUNY Brooklyn College

CUNY Coll of Staten Island

Dartmouth College

Drew University

Emory University

Evangel University

Fairfield University

Fordham University

Georgetown University

Haverford College

Ithaca College

Johns Hopkins University

Lehigh University

Mount Holyoke College

NJ Institute of Technology

Northeastern University

Oakwood University

Princeton University

Queens Univ of Charlotte

Roanoke College

Sacred Heart University

Saint Anselm College

SUNY Stony Brook

Swarthmore College

Syracuse University

Tufts University

University of Connecticut

University of Maryland

University of Massachusetts

University of Pennsylvania

University of Puerto Rico

University of Rhode Island

University of Vermont

University of Washington

Villanova University

Wellesley College

Wesleyan University

Westminster College

Whitman College

Yale University

Majors
Expand Full List

Majors:

Biology

Biochemistry

Neuroscience

Psychology

Molecular Biology

Behavioral Neuroscience

Biomedical Engineering

Biomedical Science

Exercise Science

Kinesiology

Mathematics

Anthropology

Athletic Training

Biblical Studies

Bioengineering

Biological Basis of Behavior

Chemistry

Global Health

Government

Health Sciences

Music

Nutritional Sciences

Philosophy

Physics

Public Health

Dual Majors:

Physiology & Neurobiology

Molecular & Cell Biology

Physiology & Neurobiology, Molecular & Cell Biology

Biology, Community Health

Accounting, Physiology & Neurobiology

Biological Sciences, Human Development & Family Studies

Biology, Chemistry

Biology, Psychology

Biology, Developmental Genetics

Chem & Biomolecular Engineering, Molecular & Cell Bio

English, French

History, Political Science

Mathematics, Neuroscience & Behavior

Molecular Biology, Chemistry

Molecular Biology, Spanish

Molecular Biophysics & Biochemistry

Molecular, Cellular, and Developmental Biology

Physiology, Psychology

Psychology, Molecular Biology
Passing Rates on Board Exams
The UConn School of Medicine has a long history of success with students taking the United States Medical Licensing Examination (USMLE). A passing score on the USMLE is used as evidence to licensing boards that an applicant demonstrates the core competencies to practice medicine. As shown below, UConn students regularly outperform all U.S. and Canadian test takers.
Percentage Passing on First Attempt
Step 1 Examinees from UConn
Examinees from U.S. and Canadian Medical Schools
Step 2: Clinical Skills Examinees from UConn
Examinees from U.S. and Canadian Medical Schools
Step 2: Clinical Knowledge Examinees from UConn
Examinees from U.S. and Canadian Medical Schools