Fast Facts
Through 2023, the UConn School of Medicine has graduated 52 classes and 4,087 medical school students.
In 2021, 4,722 prospective students applied for 110 positions, a 26% increase in annual applicants.
2021 research grants and contract funding exceeded $100 million.
Historically, approximately 40% of our medical school graduates practice medicine in Connecticut today.
UConn is No. 49 in primary care and No. 27 in research among all public medical schools nationally ranked by U.S. News & World Report.
U.S. News has named UConn one of the 10 most diverse medical schools in the nation with the most African American students.
Nearly 24% of our medical students are from underrepresented groups in medicine.
There is a 98% match of graduating medical students to a residency training program, including 37% remaining in Connecticut.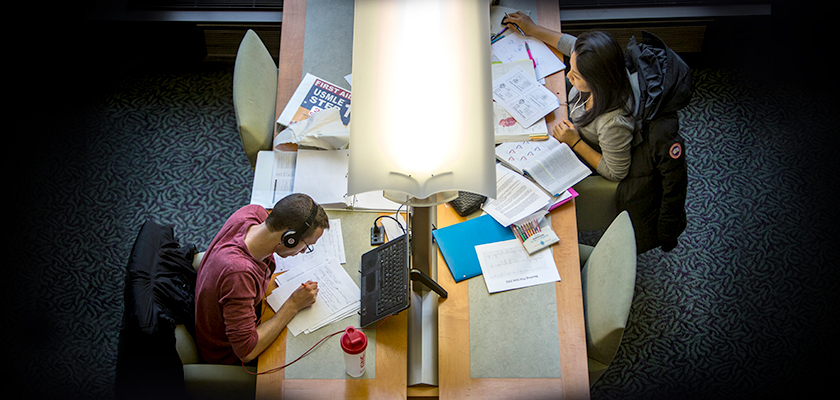 9.6%
underrepresented minority
98.4%
have doctorate or terminal degree
Students matriculated in 2019:
Gender
45% Male and 55% Female
Age
Average age at matriculation is 24 years
Ethnicity
20% underrepresented minorities
Countries of Origin
Expand Full List

Canada

Egypt

Germany

Ghana

India

Korea

Nepal

Poland

Romania

Russia

Sudan

Tunisia

Ukraine

United Kingdom

United States

Venezuela

Education

54 undergraduate school programs are represented

48% are from schools in Connecticut

87% have majored in health or science as undergraduate students

Overall GPA
3.76
Undergraduate Schools
Expand Full List

Boston College

Boston University

Brandeis University

Brigham Young University

Brown University

Bucknell University

CUNY Brooklyn College

Colby College

College of the Holy Cross

Connecticut College

Dartmouth College

Drexel University

Fairfield University

George Washington University

Harvard University

Inter American Univ of Puerto Rico

Lock Haven University

Marymount Manhattan College

Michigan State University

Mount Holyoke College

Northeastern University

Northwestern University

Oakwood University

Philander Smith College

Providence College

Quinnipiac University

Sacred Heart University

Tufts University

Union College

University of Connecticut

University of Delaware

University of Michigan

University of New Hampshire

University of New Haven

University of North Carolina

University of Oklahoma

University of Pennsylvania

University of Puerto Rico

University of Rhode Island

University of Rochester

University of South Florida

University of So California

University of Southern Maine

University of Vermont

Vanderbilt University

Vassar College

Wake Forest University

Wellesley College

Wesleyan University

Wheaton College

Worcester Polytechnic Inst

Worcester State University

Yale University

Majors
Expand Full List

Majors:

Biology

Molecular & Cell Biology

Neuroscience

Biomedical Engineering

Psychology

Biochemistry

Biomedical Science

Biopsychology

Allied Health Sciences

Anthropology

Behavioral Neuroscience

Civil Engineering

Computational Biology

English

Exercise Science

Interdisciplinary Studies

International Relations

Mathematics

Media Arts and Sciences

Music and Sound Recording

Natural Sciences

Piano Performance

Public Health

Dual Majors:

Physiology & Neurobiology

Biology, Hispanic Studies

Neuroscience, Biology

Physiology & Neurobiology, Molecular & Cell Biology

Biochemistry, Molecular Biology

Biology, Chemistry

Biology, Exercise & Sport Science

Biology, Psychology

Biology, Spanish

Chemical Engineering, German

Chemistry, Environmental Science

Chemistry, Hispanic Literature & Culture

Chemistry, Spanish

Health Sciences, Nanotechnology

Molecular & Cell Biology, Allied Health Sciences

Molecular & Cell Biology, Anthropology

Molecular & Cell Biology, Nutritional Sciences

Molecular Biology, Urban & Community Studies

Molecular Biophysics & Biochemistry, Physics

Molecular Cellular Biology, Nutritional Sciences

Music, Spanish

Neuroscience, Theatre

Physiology & Developmental Biology

Physiology & Neurobiology, English

Physiology & Neurobiology, Human Rights

Physiology & Neurobiology, Spanish
Passing Rates on Board Exams
The UConn School of Medicine has a long history of success with students taking the United States Medical Licensing Examination (USMLE). A passing score on the USMLE is used as evidence to licensing boards that an applicant demonstrates the core competencies to practice medicine. As shown below, UConn students regularly outperform all U.S. and Canadian test takers.
Percentage Passing on First Attempt
Step 1 Examinees from UConn
Examinees from U.S. and Canadian Medical Schools
Step 2: Clinical Skills Examinees from UConn
Examinees from U.S. and Canadian Medical Schools
Step 2: Clinical Knowledge Examinees from UConn
Examinees from U.S. and Canadian Medical Schools