One of the nation's top medical schools for diversity.
The UConn School of Medicine takes great pride in its diversity and national leadership diversifying medicine and the future health care workforce. Diversity is a core value for all who work and learn here. We are committed to providing a safe and inclusive community that allows people from all backgrounds to find success.
Top 10
medical school with the most African American students.
– U.S. News & World Report
24%
of medical students are from underrepresented groups in medicine.
47%
of faculty are women.
Our Mission
The UConn School of Medicine is one of the most diverse medical schools in the nation. For decades, we have served as a national leader in the effort to increase underrepresented groups in medicine. From faculty recruitment to career opportunity programs that build pathways for diverse students, it is our mission to advance medicine academically, clinically, and scientifically while ensuring that the workforce we train reflects the patient population we serve in order to promote health equity.
We are committed to increasing the diversity, equity and inclusion (DEI) of students, educators, researchers, and the health care workforce within our institution and across the State of Connecticut. We seek to promote DEI in all of its manifestations within the School of Medicine. We believe in an inclusive climate of equitable opportunity for professional development and advancement. The ultimate goal of our DEI efforts is to:
Enhance the learning environment for all, including those of different races, ethnicities, genders, religions, sexual orientations, and physical or mental abilities.
Improve the health and well-being of the citizens of Connecticut by training scientists and clinicians in unbiased, equitable, inclusive and culturally-informed medicine.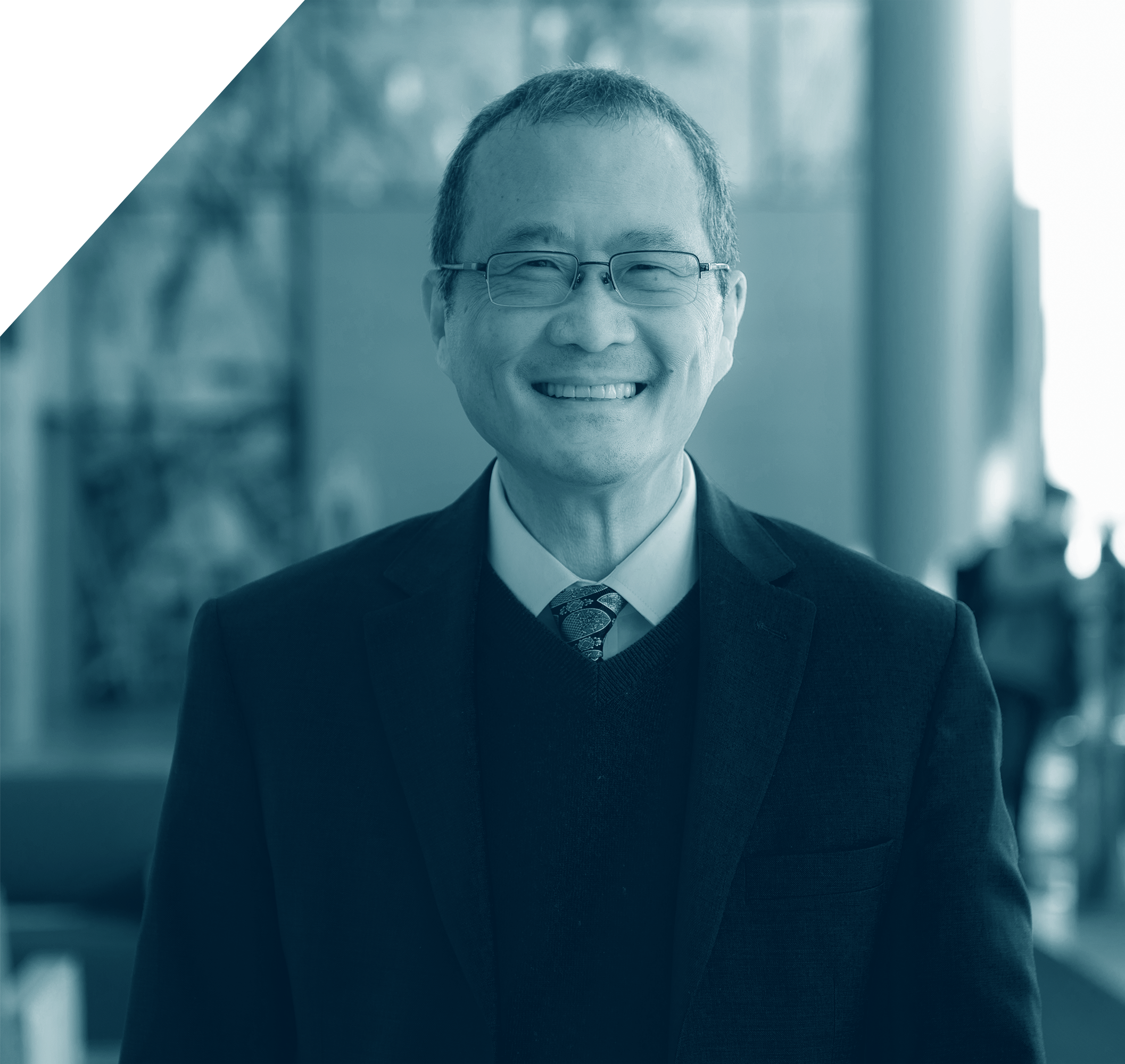 "Diversity is incredibly important to us – not only for today, but for the future of medicine."
– Dr. Bruce T. Liang, Dean, UConn School of Medicine & interim CEO, UConn Health
Diversifying Medicine
U.S. News & World Report has recognized UConn as a top-10 medical school in the country for diversity. Our latest Diversity Index ranking is No. 23 for diversity among all public medical schools and No. 35 for diversity nationally among all 125 ranked medical schools.
Nearly 24 percent of the School's medical students are from underrepresented groups in medicine. U.S. News & World Report has applauded UConn for its leadership in diversifying medicine with increased recruitment and training of future African-American doctors. Each year, more than 11% of our medical students are African-American. Plus, for more than a decade, the School has maintained its overall percentage of Black students and has doubled the number of Black men enrolled.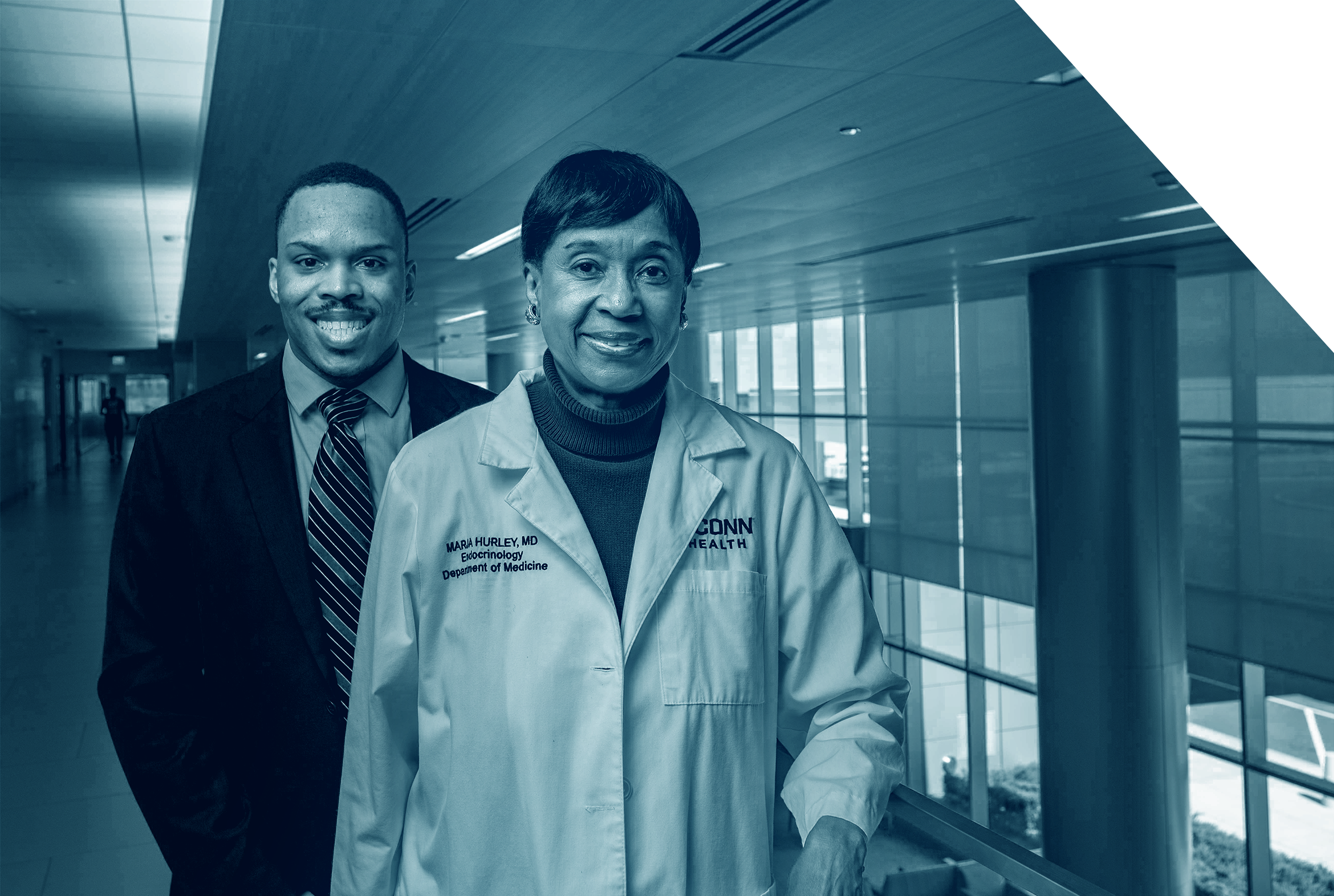 "We are very proud of the successes in growing the diversity of our student body. These programs offer opportunities for some of our brightest students from all backgrounds in the health professions."
– Dr. Marja Hurley, Founder & Associate Dean, Health Career Opportunity Programs
Pathways to Medicine & Science for Youth
A key driver of the School of Medicine's diversity has been its longstanding Health Career Opportunity Programs led by Dr. Marja Hurley, the first woman of color to graduate from the UConn School of Medicine in 1976. With 14 distinct programs centered around building pathways to create a more diverse medical student body and future health care workforce, these Aetna Health Professions Partnership Initiative-sponsored programs have been critical in getting more young people, of all ethnic and socioeconomic backgrounds interested in medicine and science.
900 youth have participated in the programs so far. Of those, more than 600 have successfully gone on to enter health profession schools and practice as providers in these fields. More than 55 percent of the Black and Hispanic students who have matriculated to the School of Medicine have come through these pathway programs.
Office of Multicultural & Community Affairs
The OMCA works to emphasize diversity in the recruitment, retention, and advancement of students, faculty and staff while serving as a resource. Since 2017, it has celebrated, promoted and facilitated diversity and an inclusive environment for instruction, research, and health care delivery. Its programming and initiatives are grounded in amplifying diversity and inclusion, and cultivating leadership, integrity, and engaged citizenship. OMCA is co-led by Dr. Bruce T. Liang, dean, Dr. David Henderson, OMCA's associate dean, and its director, Dr. Linda Barry.
The Diversity Council
Led by Dr. David Henderson and Dr. Linda Barry from the Office of Multicultural and Community Affairs, The Diversity Council (DC) is the DEI committee for the School of Medicine, Graduate Medical Education, and our Graduate School programs. The council is made up of a cross-section of faculty, staff, medical students, and residents who work together to:
Monitor and evaluate DEI activities
Review policies and practices
Make recommendations to the School's dean and leadership team, communities, and "diversity champions" from departments and centers