UConn-Canaan Fellowship Program
Contact Information
Blanka Rogina, Ph.D.
Chair, UConn-Canaan Fellowship Program Committee
Email: rogina@uchc.edu
Stephanie Holden
Administrative Coordinator
Email: sholden@uchc.edu
The University of Connecticut Schools of Medicine and Dental Medicine and Canaan Partners are proud to offer venture capital and entrepreneurship fellowship opportunities for Ph.D., M.D., M.D./Ph.D., D.M.D., or D.M.D./Ph.D. students. Canaan Partners is a multibillion-dollar venture capital firm focused on investments in early stage health care and technology companies. Fellows work in multidisciplinary teams that provide scientific review, due diligence, and when relevant, business strategy, and market analysis around new ventures and potential investment opportunities. Students selected receive hands-on training through working directly on real life, venture capital projects with Tim Shannon, M.D., general partner (and 1985 alum of the UConn School of Medicine), and Colleen Cuffaro, Ph.D., principal, of Canaan Partners.
Application guidelines for the 2021 UConn-Canaan Fellowship competition will be distributed in the Spring.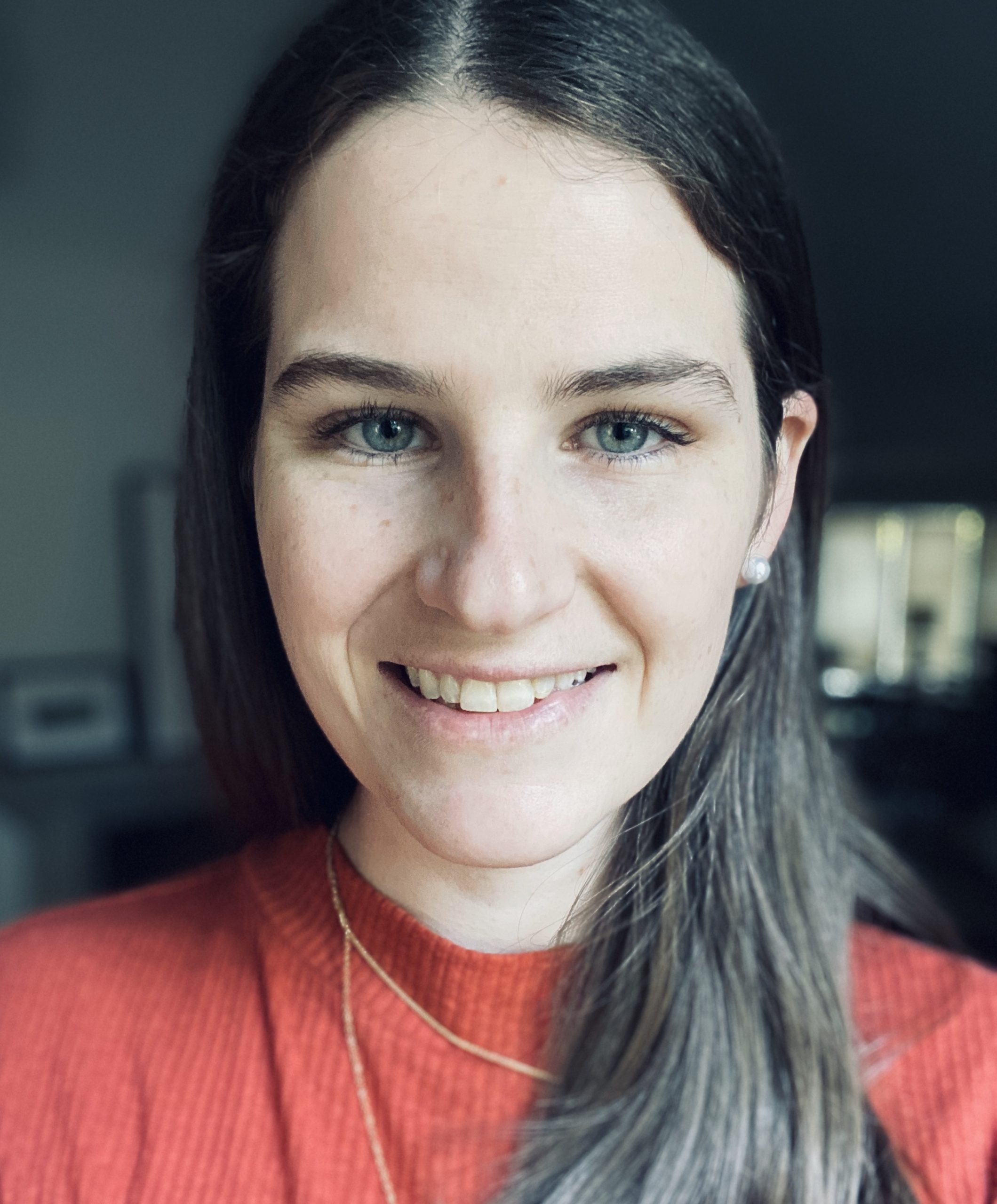 Laura Doherty is in her sixth year of the D.M.D./Ph.D. dual-degree program at the UConn School of Dental Medicine and is in her final year of the research phase within the graduate school. She grew up in Harrison, NY and earned a B.A. from the University of Pennsylvania, where she double majored in biology and religious studies. Her doctoral research focuses on skeletal stem cells and their role in bone regeneration, and she intends to pursue a career in research and academia. Laura is a licensed pilot with an additional rating for seaplanes, and enjoys spending time with her dog, a Nova Scotia duck tolling retriever named Murray.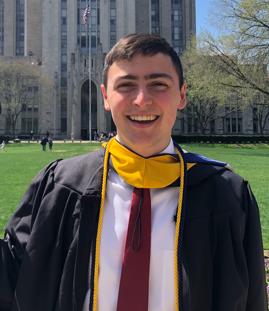 Kyle Grabowski is a second-year student at the University of Connecticut School of Dental Medicine from Monroe, CT. Kyle currently serves in the American Dental Student Association District 1 Cabinet as a Professional Development Committee Vice-Chair, and is heavily involved on other student dental societies on campus. As an undergraduate at the University of Pittsburgh, he was exposed to research as an assistant in a lab studying influenza and served as the president of the Pitt Dental Science Club and the Pittsburgh Ski and Snowboard Club. He hopes to gain new perspectives on the wide-reaching applications of research and use this introduction of the field of venture capital investing to view research projects from a new lens.​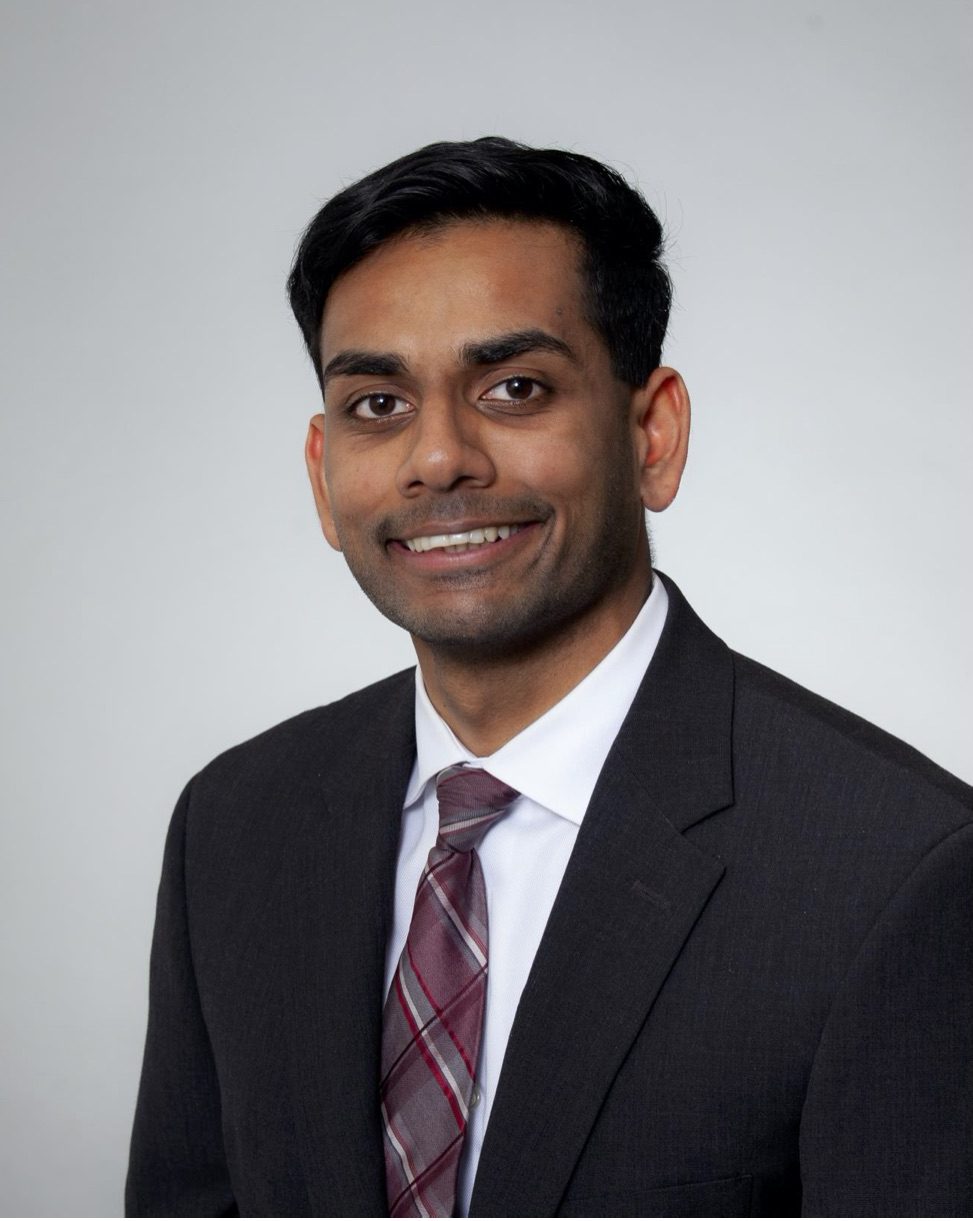 Vijay Kodumudi is a 4th year medical student at UConn School of Medicine. He grew up in Fairfield, CT before attending the University of Connecticut in Storrs, CT, where he earned his B.S. in Molecular Cell Biology with a minor in Sociology. During his time in college and medical school, he interned in multiple biotech startups, where his responsibilities included market research, patent registration, and coordination of clinical trials. Vijay completed his MBA degree at the UConn Graduate School of Business as part of a dual degree M.D./M.B.A. program. In his spare time, he likes playing basketball, hiking, and listening to music.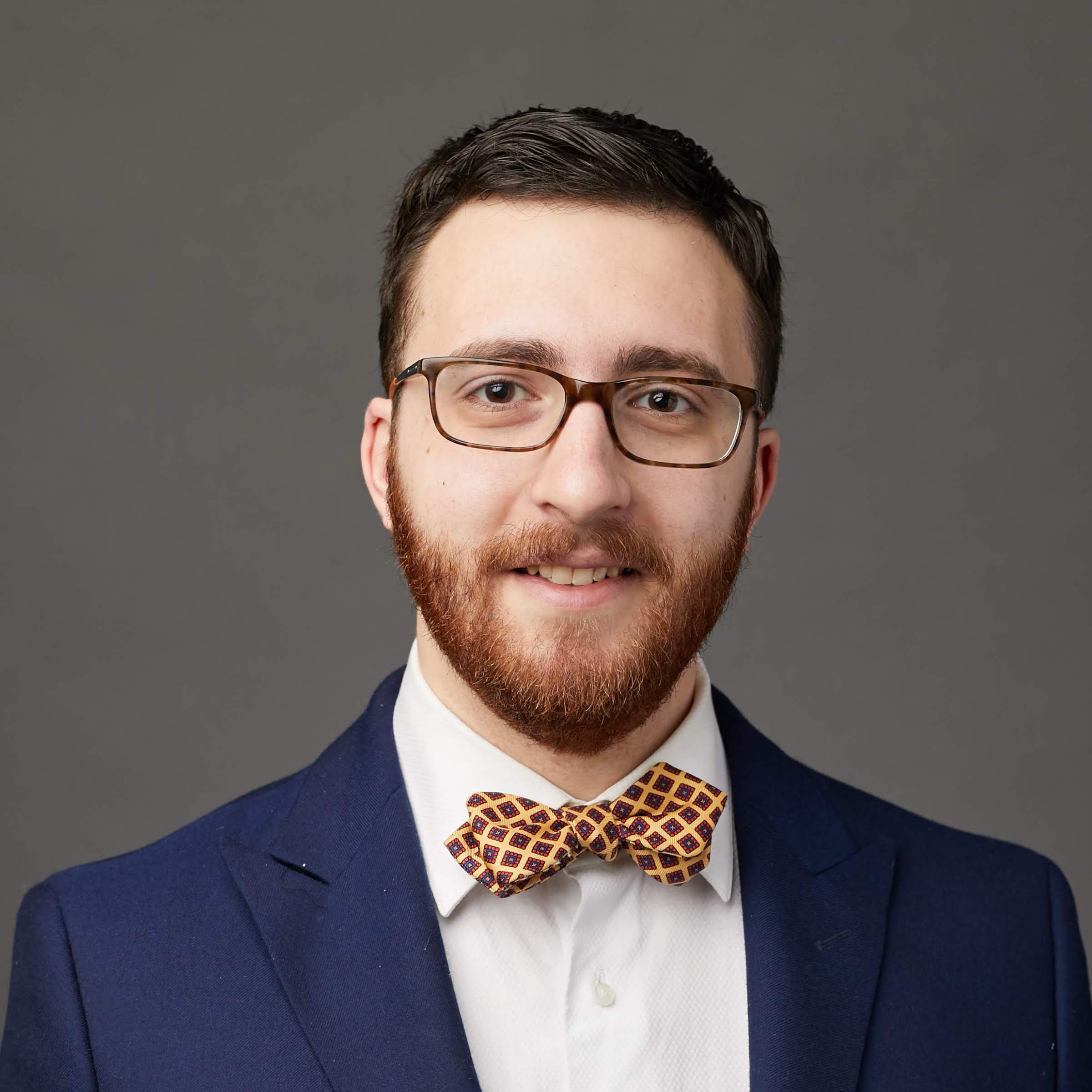 Peter Larson is an MD/PhD Student at UConn School of Medicine, currently finishing his dissertation research in Julia Oh's group at the Jackson Laboratory for Genomic Medicine. Peter completed his undergraduate degrees in Pathobiology and Molecular & Cell Biology from the University of Connecticut in 2015. He is the recipient of the Barry Goldwater Scholarship for his previous work engineering complex genetic circuits in viral vectors for vaccines and oncolytic viral therapies. His graduate work seeks to characterize the relationship between aging, the microbiome, and infection risk, as well as to engineer skin probiotics that can deliver nanobody therapeutics or even detect and kill pathogens such as Methicillin Resistant Staphylococcus aureus (MRSA).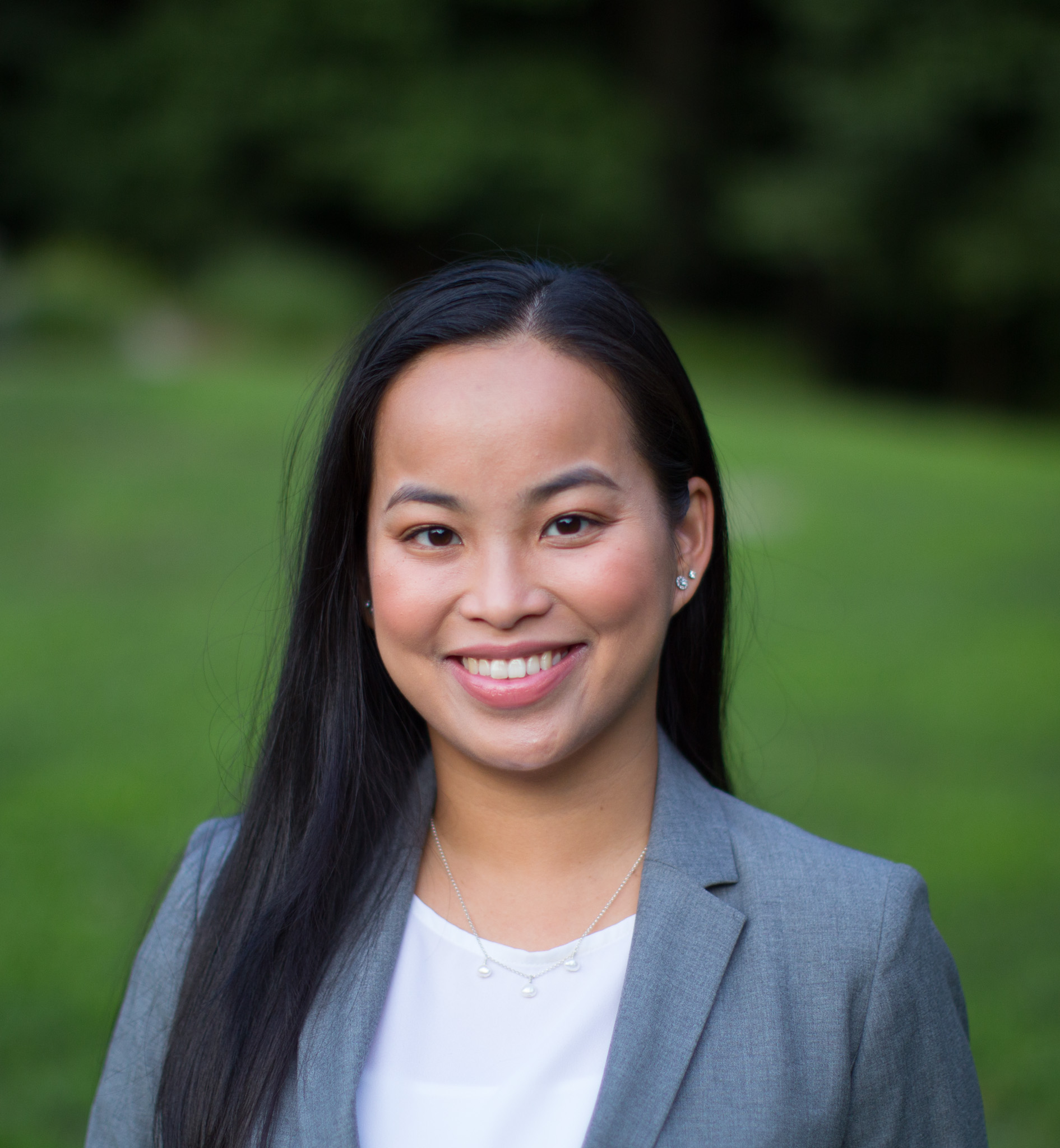 Socheata Lim earned a B.A. in Chemistry from Western Connecticut State University. She went on to become a researcher at Duracell working to improve the technology in alkaline batteries. Currently, she is a Ph.D. student in Biomedical Science at UConn Health and is interested in drug discovery. Her thesis is focused on using NMR spectroscopy and biophysical techniques to study the interactions and dynamics of the E. coli β-clamp, which is a druggable target for new antibiotics. She also took a biomedical entrepreneurship course through the UConn School of Business where she learned the inner workings of how to create a biotech start-up, including how to develop business plans to pitch to investors. She is grateful for the experience at the Canaan Fellowship Program for giving her first-hand experience on venture capital projects, and for increasing her knowledge about investing in the biopharmaceutical industry. In her spare time, she enjoys playing tennis and playing with her dog, Duke.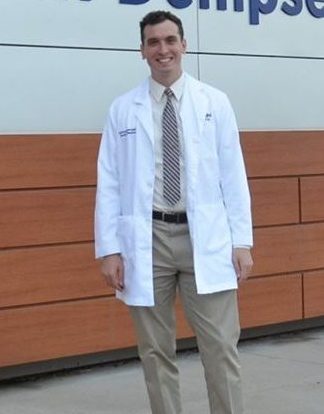 Anthony Sposato is a rising second year medical student who spent time before medical school working in academia and the biotech industry as a researcher. He has worked towards bringing molecular technologies to market and has published a paper on the inheritance of dicentric chromosomes—a unique type of chromosome involved in various types of cancers—in fruit flies. In his free time, he enjoys literature, travel, and skateboarding.
2019 Fellows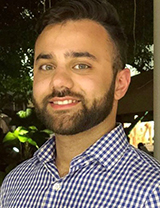 Omar Allam is a medical student at UConn School of Medicine. He attended UConn where he received his B.S. in Chemistry, summa cum laude. He received the American Chemical Society award and recognition as a University Scholar for his outstanding work in chemistry and research. Omar has always had a passion for business through the years he has been a part DECA, a fellow for How I Built This/NPR, and has led and been involved in various local startups. Omar plans to pursue surgery.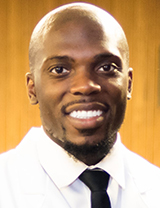 Christian Ayeni is a rising second year dental student with a background in virology and bioengineering and a general interest in business. During his undergraduate years, he was an active member of his college's Business Club, and as a graduate student, he was a fellow with the Office of Technology Development at Harvard. He joined the UConn-Canaan Fellowship to learn more about the behind-the-scenes details regarding what makes ideas and businesses successful and the steps necessary to secure funding from venture capital groups. As a fellow, he has learned about the many steps of due diligence that go into selecting startup companies in which to invest.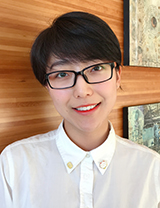 Menghan Du is a Ph.D. student in the Biomedical Sciences program at UConn Health. Her research is focused on developing CRISPR-based strategies for cell engineering and disease treatment. Before attending graduate school, she worked in a Chinese startup company for IVD device, where she began to be interested in working for a multidisciplinary team of life science. As an enthusiast of cutting-edge biotechnology, she hopes to provide her scientific ideas to biotech companies after graduation. Menghan appreciates this opportunity given by the UConn-Canaan Fellowship to learn about venture capital in the biotech field.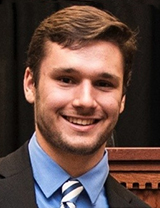 Ryan Englander is a second year M.D./Ph.D. student at the University of Connecticut. He is working to leverage the exciting new CRISPR-based gene editing technologies to develop genetic therapies that target tumors on a patient-specific basis. When he is not in class or the lab, he enjoys traveling, hiking, skiing, swimming, and playing with his cat.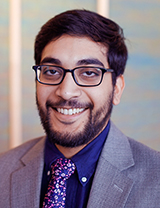 Shaan Kamal is a medical student at the UConn School of Medicine. He also attended UConn for his undergraduate studies and earned his B.S. in Molecular and Cellular Biology and his M.S. in Structural Biology, Biochemistry, and Biophysics while doing research in computational biology. His interests lie at the intersection between health care, academia, and business with particular interests in computational psychiatry and digital health.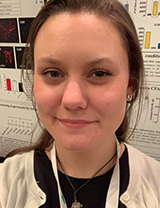 Britt Knight is finishing her Ph.D. in the Biomedical Sciences program at UConn Health in the Neuroscience Department. Her research focuses on understanding how molecules involved in wound healing are important for the normal progression of pain during inflammation. Britt received her Bachelors of Science in Psychology from Lock Haven University in Pennsylvania. During her time at UConn, she served on several leadership committees for the Graduate Student Organization, helped coordinate the past three Connecticut Junior Science and Humanities Symposiums, as well as hosted high school students in the Farmington High School Cutting Edge Program the past two summers. Over the past year, Britt interned with Dilworth IP, a law firm that specializes in intellectual property​, writing blog articles in current topics in intellectual property. In the fall she will be starting a fellowship in technology transfer at the NIH. 
2018 Fellows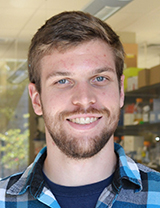 Scott Adamson is currently a Ph.D. student in the Biomedical Sciences program at UConn Health in the Graveley lab. His research focuses on developing and utilizing high-throughput reporter assays in order to study how genetic variants can impact pre-mRNA splicing. Scott also studies the diverse functions of many RNA-binding proteins and how they can impact the transcriptome. He is interested in exploring different career opportunities for employment after graduation and is grateful for the opportunity from the UConn-Canaan Fellowship to learn about venture capital in the biotechnology industry. He received his B.S. in Environmental Science from the University of Connecticut.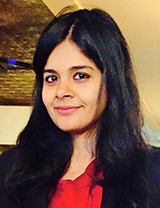 Mitali Adlakha received her Ph.D. in Molecular Biology and Biochemistry from UConn Health in 2019. Mitali has been working in life sciences consulting since she graduated. She is currently associate consultant at IQVIA consulting services.  In this position, she executes a variety of strategy and commercial implementation projects in life science and pharma space, consulting for most big biopharma clients. Her projects revolve around reimbursement, pricing, market access, forecasting/ asset valuation and product/portfolio strategy in US, EU5 and Asia. Mitali is extremely grateful to the Canaan Fellowship Program for providing exposure to the business side of healthcare. The knowledge gained from the fellowship is applicable to real world projects in consulting and was a great help during job interviews.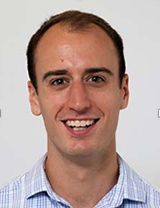 Christian Gronbeck is a medical student at UConn School of Medicine in the class of 2021. He originally grew up in Simsbury, CT before later attending Williams College in MA, where he received his B.A. in Chemistry and Economics and was a member of the varsity swim team. Before attending medical school, Christian was a healthcare consultant at ClearView Healthcare Partners in Boston, MA. Here, he was involved in performing market research on various disease states in order to develop strategic business plans for novel therapeutics and diagnostic devices. In his spare time, he enjoys staying active and recently completed an Ironman Triathlon in 2017.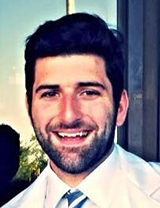 Gerard J. Kerins was born and raised in Madison, CT before graduating from the College of the Holy Cross with a bachelor's degree in chemistry in 2014. He subsequently enrolled in the UConn School of Medicine, having just completed his third year. Gerard completed his MBA degree at the UConn Graduate School of Business as part of a dual degree M.D./M.B.A. program. He has business and entrepreneurial aspirations in medicine, and is likely to pursue a career in anesthesiology. He is the oldest of five and enjoys pickup basketball, fantasy football, and horror films.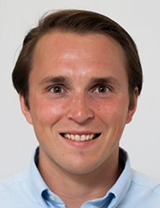 Patrick McMullan earned his B.S. in Biomedical Sciences from the Rochester Institute of Technology, and also holds over 5 years of industry experience with early staged biotechnology and medical device companies. Through his full-time roles as well as consulting, Patrick has successfully filed both IND and IDE applications with the FDA, and has played a direct role in launching clinical trials in the United States and internationally. Patrick is currently an M.D./Ph.D. student at the University of Connecticut and holds an interest in exploring the translational applications of Skeletal Biology and Regenerative Medicine into clinical practice.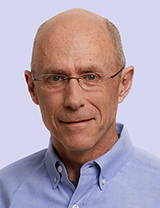 Tim Shannon, M.D.
Dr. Shannon pairs his operating experience and medical background to create value for companies from the earliest stage through FDA approval. Prior to becoming an investor, Tim was president and chief executive officer of CuraGen, a publicly traded biopharmaceutical company focused on oncology. He began his career as a pulmonary and critical care physician. Tim earned his medical degree from the University of Connecticut in 1985 and has a B.A. in chemistry from Amherst College.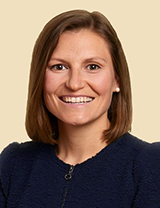 Colleen Cuffaro, Ph.D.
Dr. Cuffaro's investment focus is early stage biopharmaceutical companies. Her interests lie in transformative medical technologies that deliver value to providers and patients alike. In her time at Canaan, Colleen helped launch the Canaan-Yale Fellowship program. Colleen previously worked as a chemist at Pharmaceutical Manufacturing and Research Services, Inc. She holds a Ph.D. in Cellular and Molecular Physiology from Yale University and a B.A. in Chemistry from the University of Pennsylvania.